RIP, Peter Maher, vigorous priest, Sydney, longtime editor of The Swag
Peter was PP of Dulwich Hill, of Newtown for 20 years, outreach to the LGBQTI+ community, serving the National Council of Priests, contributing to the Church through The Swag.
About Me (from Peter Maherls site) Peter is a Catholic priest now retired from parish ministry. He is editor of The Swag, the National Council of Priests quarterly magazine. He is Co-chair of Rainbow Catholics InterAgency for Ministry, Australia. He is chair of Rachel's Vineyard Retreat Ministries, Sydney. He sits on the Human Research Ethics Ethics Committee of The University of Technology Sydney. He is chaplain to PALMS Australia. His qualifications include Bachelor of Theology from the Catholic Institute of Sydney and Masters in Education (Adult) UTS He received a UTS Human Rights Award in 2008 - The Ally Award Celebrating and Supporting Sexual Diversity and Identity and the Alumni Community Award in 2015. He also was awarded an OAM in 2015.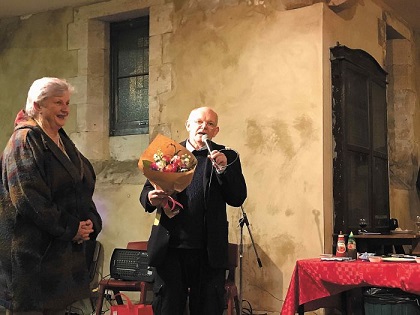 Farewell from Newotown after 20 years
Vision for the Church in Australia: 'The Cardijn method of see judge and act is essential to a deep listening, a competent dialogue and a compassionate and just course of action. This means all involved need to carefully listen to the experience of those normally excluded or silenced, study the biblical, social and theological perspectives and discern action in favour of the experience of the erased and silenced. Just as the Syrophoenician woman became Jesus' teacher, the outsider and excluded stories inform the process of dialogue, reflection and action.'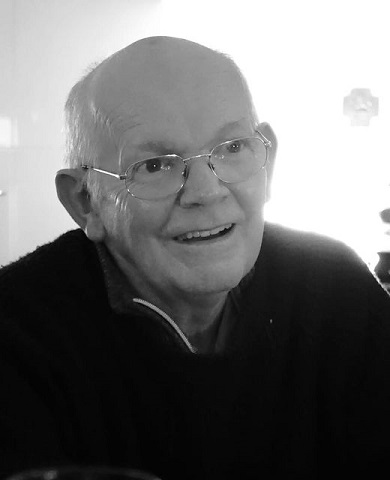 'A new course is essential and we need all the leaders and ministers we can 'ordain' to begin pulling the levers and hauling up anchors so we can set sail in a new direction where no one is excluded from the priestly, regal and prophetic community on board the Catholic ark. Let's set sail with a new vision where each can fulfil their God-given giftedness without prejudice. Let's imagine and create a ship with an ordained community of the baptised – hands laid on, if necessary, for commissioning some community tasks, based on the kaleidoscope of diversity in age, gender, spirituality, training, sexuality, marital status and different abilities.'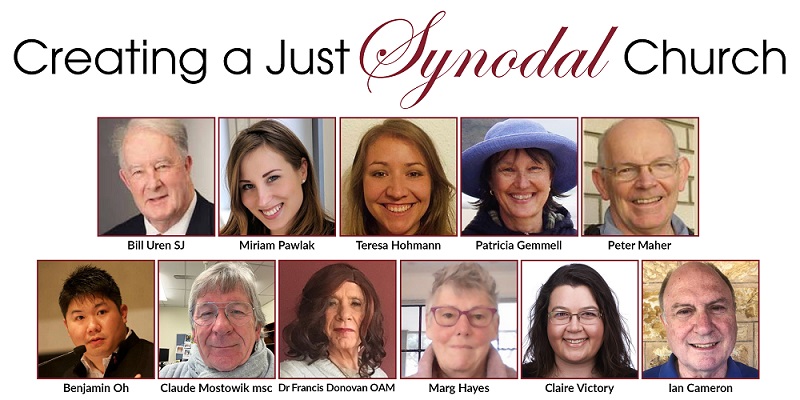 A series of Zoom events addressing Inclusion in the Church. of which Peter was part. Following the success of the earlier Building the Church We Need webinar series, we are proud to present a follow up series Creating A Just, Synodal Church. Brought to you by Yarra Theological Union (YTU), the Australasian Coalition for Catholic Church Reform (ACCCR) and Garratt Publishing, Creating a Just, Synodal Church will address the issues of governance, synodality and inclusion post the Australian Plenary Council's final assembly in July 2022, and the upcoming Synod on Synodality in 2023.
A personal tribute from the editor of this site for Peter's long support of cinema and religious themes.