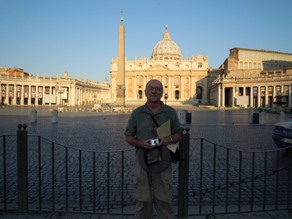 Paul Castley MSC completed his pilgrimage on the Via Francigena in just over three months, arriving in Rome before his Golden Jubilee of ordination date, June 29th, Feast of St Peter and Paul.
On the day itself, he was able to celebrate the Eucharist in one of the chapels in St Peter's.
Mission and pilgrimage accomplished.