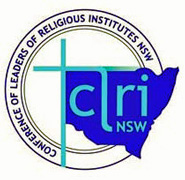 August 8, 2011
Hon Chris Bowen MP
Minister for Immigration and Citizenship
Parliament House
M1/45
Canberra ACT 2600
Dear Minister
I am writing to you on behalf of the NSW Conference of Leaders of Religious Institutes' Social Justice Committee. This body, which represents many thousands of religious in Australia, is gravely concerned at your assertions that asylum seeker children that arrive by boat would not be exempt from deportation to Malaysia – particularly those who are unaccompanied.
According to the Migration Act, you are the legal guardian of these children and have a responsibility to act in the best interests. Your actions do not seem to accord with one who is a legal guardian of children. Sending them to Malaysia suggests a profound neglect and abnegation of responsibility. I write to request that you act in the best interests of all the children, and in particular the unaccompanied minors whose very situation calls for protection and welfare. It is difficult to see how that can occur if they are sent to Malaysia.
If unaccompanied children, indeed any children, are sent to Malaysia, the welfare and safety these children cannot be guaranteed. Clearly, even people over 18 years of age are vulnerable and open to exploitation.
The deportation of asylum seekers to Malaysia or any other place to send a message is intrinsically morally wrong. One cannot use one group of people, in this case people who are already traumatised, to send a message to another group of people, namely, people smugglers.
You are strongly urged to act in the best interests of these children and abandon your deal with Malaysia. Their humanity and our humanity is at stake.
Yours sincerely,
(Father) Claude Mostowik msc