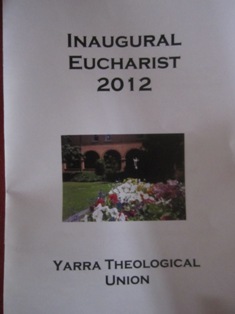 The Yarra Theological Union, Box Hill, Melbourne, celebrated a Eucharist to inaugurate the academic year on the evening of March 16th.
Archbishop of Melbourne, Denis Hart, presided.
The MSC students attend the Yarra Theological Union. In 2012, Sandy Abbey MSC is secretary of the Student Council. Patrick Mara MSC and Tru Nguyen MSC served as the President and Treasurer in 2011.
Fr Philip Malone MSC lectures at YTU in Moral Theology.