There is a large serviceable hall, no inside pillars, with seating for 400. A chapel can be partitioned off but chapel and hall are open for Masses. Some income is available when the hall is rented for dances and for wedding receptions, very popular with Indian families. The centre is surrounded by bushland.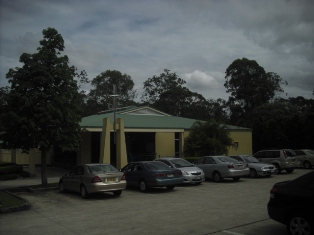 At the back of the property are tennis courts. There is also a residence, though Fr Chan lives at the presbytery at St Thomas Camp Hill which is served by the Missionaries of the Sacred Heart.
On the 3rd Wednesday of each month, people gather and there is bingo – and some singing. Some of those who come are residents of the home for the elderly run by the Sisters of St Paul of Chartres. Some of the ladies prepare dishes for a hearty Chinese hot meal.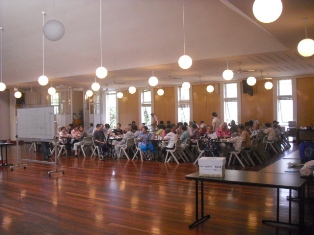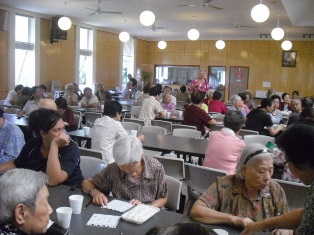 It is a Catholic centre, but many who attend on the 3rd Wednesday are not Catholics. But this fits well with the motto of Fr Jules Chevalier, seen in Chinese and English under the statue of the Sacred Heart at the entrance to the hall, 'May the Sacred Heart of Jesus be everywhere loved. Forever.'