XAVIER SAMUEL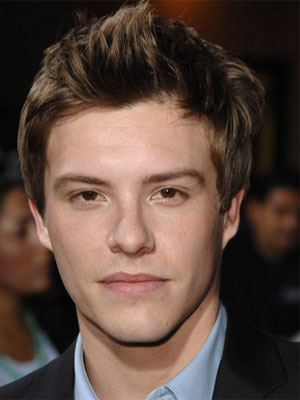 Australian moviegoers may have noticed the name of Xavier Samuel appearing more frequently above the title of a number of films. He appeared in some small-budget features, September and Newcastle. He also made several horror films, Road Train and The Loved One.
But, the millions of fans of the Twilight series saw him in the opening scenes of Eclipse, the third film in that very popular franchise. In 2011, he appeared with an international cast in the Shakespearian film, Anonymous.
But, he could become more of a household name after his leading role in the raucous wedding comedy, A Few Best Men, in January of this year.
And the MSC connection?
Xavier Samuel's father is Cliff Samuel. Cliff joined the MSCs in 1974 and spent three years of prenovitiate, two in studies at Croydon and his experience year in 1976, teaching at St John's College, Darwin. He did not continue to the novitiate but went to teach at Monivae College. He married Maree Dunbar and they moved to Adelaide where he continued teaching. Xavier was born in Hamilton and studied at Rostrevor College and Flinders University Drama Centre, Adelaide.