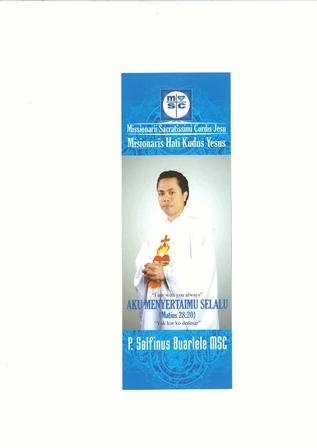 Fr Salfinus Buarlele MSC was ordained in Idonesia in January. He has now returned to Australia.
Since August 2011, he was working in the parish of St John's, Kippax, ACT as a deacon. He will now continue his ministry as assistant priest in St John's.
The tradition of acclaim for a newly ordained priest is 'Ad multos annos' - a ministry 'for many years'.