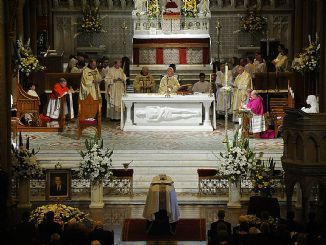 Lionel Bowen MP, who was buried on Wednesday April 11th from St Mary's Cathedral, Sydney, served as a local member of the NSW government, then as a federal member, becoming deputy leader of the Labor Party under Bill Hayden, then deputy Prime Minister, to Bob Hawke who delivered the eulogy.
Lionel Bowen, his wife Claire and their eight children were longtime parishioners of Our Lady of the Rosary Church, Kensington. Cardinal George Pell presided at the Eucharist for Lionel Bowen and Fr Chris Murphy, one of the MSC parish priests who had served in Kensington, preached at the Mass.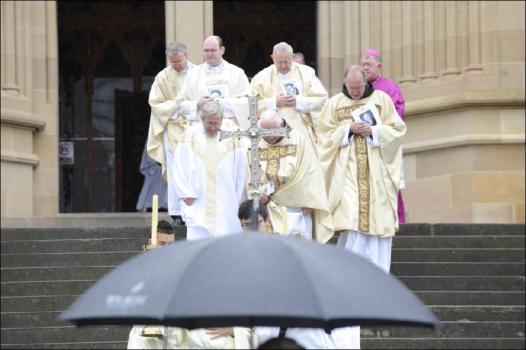 May he rest in peace.