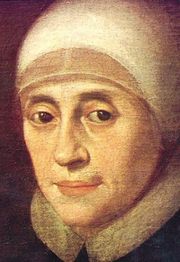 Mary Ward
Andrew Hamilton SJ writes a weekly column in Eureka Street of which he is an associate editor. His articles are reflections on current issues of both society and church and offer excellent food for thought and reflection. This week, he has looked up documents from Rome concerning Mary Ward and her hopes for ministry for her sisters.
Revisiting history can be instructive.
"The papal bull that suppressed the congregation was direct. It described the women as 'workers who rashly betake themselves to the field of the Lord, scatter what has been sown, root up what has been planted, introduce cockle and spread false weeds through it...'
'Free from the laws of enclosure they wander about at will, and under the guise of promoting the salvation of souls have been accustomed to attempt and employ themselves at many other works which are most unsuitable to their weak sex and character, to female modesty, and particularly to maidenly reserve — works which men of eminence in the science of sacred letters, of experience of affairs of innocence of life undertake with much difficulty.'
It concludes, 'we totally and completely suppress and extinguish them, subject them to perpetual abolition and remove them entirely from the Holy Church of God... And we wish and command all Christian faithful to consider them and think of them as suppressed, extinct, rooted out, destroyed and abolished'."
He adds, 'In those days they made contempt into an art form. Mary Ward's sisters continue today.'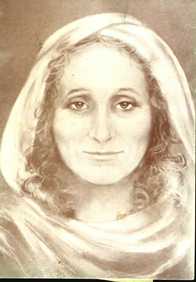 Angela Merici (Ursulines, 16th century)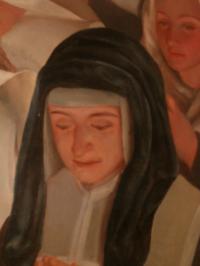 Louise de Marillac (Daughters of Charity, 17th century, associate of Vincent de Paul)