Details

Published: Tuesday, 12 April 2016 22:25
ANNALS, 50 YEARS, PAUL STENHOUSE MSC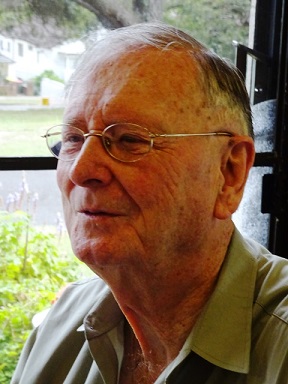 April 2016 marks 50 years since Father Paul Stenhouse MSC became editor of the Annals. He was an assistant Father Ally English MSC from 1964.
Over 50 years, the Annals has changed its audience and its appeal.
In the mid-1960s, a period of change in society and in the church, there was a need for materials for religious education that spoke to and appealed to students and teachers. From 1967 to 1976, the Annals, now called Annals Australia, featured catechetical supplement every month, 8 pages of quotations, questions, photos, illustrations, on contemporary social and religious issues. A group of members of religious orders, brothers and nuns, in Sydney formed a committee to supervise the content of the Supplements. Soon there were extensive Guides to the Supplements. It was a heyday in circulation before so many other magazines and booklets were produced – and the photocopier became commonplace equipment.
Paul Stenhouse went to Europe in 1977 to complete doctoral studies, editing, translating and annotating a Samaritan text. Also at this time, he worked as a secretary to the superior general, Father E.J. Cuskelly MSC.
On his return to Australia in 1981, he assumed editorship of the annals from Mr Geoff Baumgartner. The era of Supplements was over and the name of the magazine was changed to Annals Australasia, which is still its title, with the subtitle Journal of Catholic Culture, providing articles on Catholic issues, a range of quotations from Catholic authors both ancient and recent, and commentary on contemporary issues.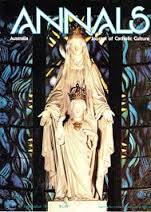 The Annals of Our Lady of the Sacred Heart was founded in 1889 which makes it the longest-surviving magazine in Australia. For many years it was an outlet for MSC writers and those associated with the missionaries of the Sacred Heart, and, as more missionary involvement in the Northern Territory and PNG developed, it provided information and stories about mission work. In those decades, quite a number of men were influenced to join the Missionaries of the Sacred Heart and women to join the OLSH sisters and the MSC sisters.
Two MSCs who featured for many of these years and the last 50 years in the Annals were Dr Lesley Rumble, with his articles about church teaching but also his fondness for narrating ghost stories, and Father John Leary with his stories of Northern Territory mission experience.
Movie reviews were introduced in 1968 and still continue at the back of the magazine, with Peter Malone MSC reviewing for 31 years, followed by the current reviewer, James Murray.
Until his untimely death, Prof James Waldersee contributed many articles about Australian Catholic history. Regular current contributors include Giles Auty, James Murray on Media Matters, and Wanda Skoronowska. Paul Stenhouse is currently writing an extensive series on Understanding Islam.
In 1971, Chevalier Press was established, publishing a number of books, especially the extensive series of scriptural commentaries by Michael Fallon MSC, books by Peter Malone MSC, Patrick O'Carrigan MSC and a range of booklets on Catholic issues by Paul Stenhouse.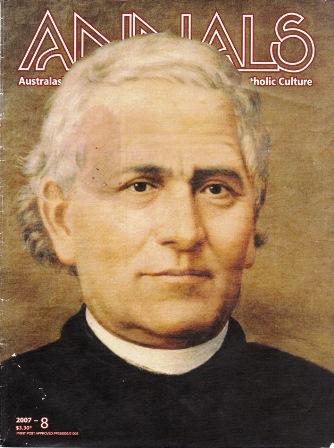 Several decades is quite a long time in contributing to a particular ministry – but half a century is something of a lifetime's work.