Details

Published: Sunday, 24 July 2011 14:13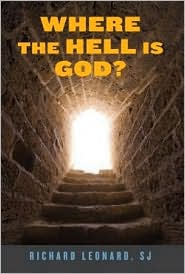 WHERE THE HELL IS GOD?
Richard Leonard S.J.
Where the Hell is God? has been very successful in sales in English-speaking countries. Its beginnings go back to the tragic accident outside Port Keats in 1988 which resulted in Richard Leonard's sister, Tracy, becoming...
Details

Published: Thursday, 21 July 2011 08:33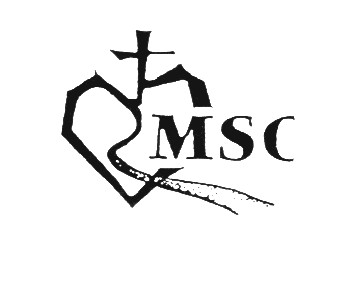 In preparation for the 2011 MSC General Chapter, Fr Tony Arthur MSC has prepared a document on religious obedience, a resume of responses to an initial paper sent out to members on religious obedience. The resume indicates how understanding of obedience, discernment and the exercise of leadership in religious congregations has been developing in recent years. The resume is now a public document on the MSC Generalate website, for members and those interested in how obedience is being understood in our times.
Obedience and Mission
Reflections on the "Instrumentum Laboris"
General Chapter 2011-05-24
1. In his original plan for the Society of the Missionaries of the Sacred Heart, Jules Chevalier wrote: "Those who enter the Society can readily accept that others may surpass them in learning, in mortification, in poverty; but they will not allow themselves to be outdone in obedience and mutual charity" (Formula Instituti 1869). This passage is found among the inspirational quotations in the pages of the Constitutions. However, the Constitutions themselves further nuance the Founder's words and use the expression 'obedience in mutual charity' (CS 40), placing the emphasis on how communion shapes obedience: "We bind ourselves to live and act always within that communion and to practice obedience in mutual charity". The section on Obedience, in fact, is titled "Obedience in fraternal charity".
Details

Published: Tuesday, 05 July 2011 16:08
CFA MAKES ITS STAND ON THE MARCOS BURIAL ISSUE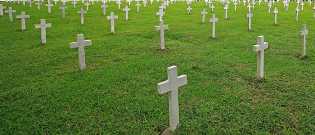 The Communication Foundation for Asia has declared its official stand opposing the move to have former President Marcos buried at Libingan ng Mga Bayani.
Communication Foundation for Asia is a pioneer in development communication. It was established in 1968 as a non-stock, non-profit organization, but its origins go way back to 1960, when the Social Communications Center was born with the publication of the Philippine Catholic Digest. Both organizations were founded by the Dutch missionary, Fr Cornelio Lagerwey, MSC, in collaboration with his mission partner Genaro V. Ong.
The stand by CFA on the burial issue highlights the human rights and media issues under threat during the regime.

Details

Published: Tuesday, 19 July 2011 09:52
Stories of the Heart is the title for a weekend retreat to be facilitated by Julie Taylor and Phil Fitzgerald from the Chevalier Institute, September 23rd to 25th. The venue is The Retreat Centre at St Mary's Towers Douglas Park.
This is a retreat for Lay MSC and anyone interested in a...
Details

Published: Sunday, 03 July 2011 14:20
There are celebrations in Darwin today as Bishop Ted Collins MSC is twenty-five years a bishop, succeeding Bishop John O'Loughlin MSC in 1986.
On his 80th birthday, 2011, Ted Collins, right, with his successor, Bishop Eugene Hurley.
Details

Published: Tuesday, 12 July 2011 14:57
Fr Jim Littleton MSC continues his books on MSC history with one on the Canberra Monastery, opened in 1960 as a formation house, closed in 1974 as a seminary when all MSC students transferred to Croydon, Victoria. The Monastery was finally sold in 1982 to Youth with a Mission. It still stands...
Details

Published: Saturday, 02 July 2011 15:56
An image to celebrate the Feast of the Sacred Heart. John Mulrooney receives the first vows of Doan Nguyen Thanh Danh MSC on June 26th. Our congratulations.
Details

Published: Saturday, 09 July 2011 10:53

Fr Jean-Jules Chassem with former Postulator Fr Lucio de Stefano
NEW POSTULATOR GENERAL
Details

Published: Thursday, 30 June 2011 20:03
A feast day greeting and blessing to all readers
Details

Published: Wednesday, 06 July 2011 01:40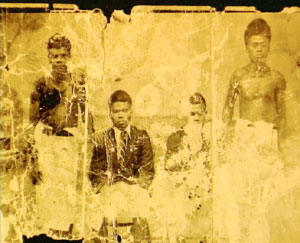 July 7th has been designated as the day for the celebration, the feastday of Blessed Peter To Rot.
His story has been reproduced here, courtesy of the US MSC Website.
There are a number of illustrations added associated with a film shown first on January 15th 1995, Petro To Rot, made by Fr Zdszlaw Mlak SVD and Rochus Tatamai MSC.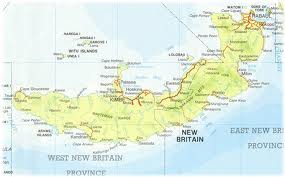 On January 17, 1995, Pope John Paul II visited Papua New Guinea to celebrate the beatification of Peter To Rot (pronounced "toe rote"). Missionaries of the Sacred Heart throughout the world celebrated because Peter To Rot was intimately connected to our missions. He was trained by and worked with the MSC on the island of New Britain in Papua New Guinea.
Details

Published: Sunday, 26 June 2011 10:46


Pilgrimages must be in the air. No sooner has Paul Castley reached Rome, than Tim Brennan sends news of his already 600 kms pilgrimage towards Compostella. His aim is to reach the shrine city on Friday July 1st, the Feast of the Sacred Heart.