Details

Published: Sunday, 14 August 2011 13:31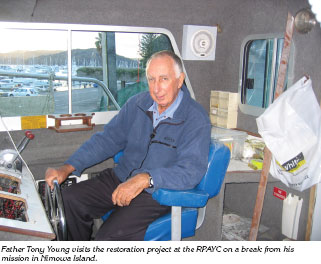 For many years, Fr Tony Young MSC has worked in Eastern Papua and on the island of Nimowa. At present he is involved in Education projects for the island. Dr Alphonse Gely, Senior Research Fellow at the National Research Institute published two articles on this work in the Pacific Business...
Details

Published: Saturday, 13 August 2011 09:13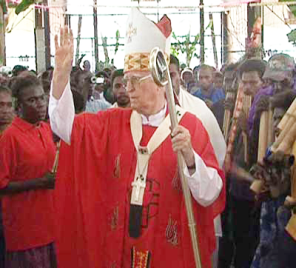 Friday, 12 August 2011
RABAUL, Papua New Guinea
On August 11, 2011 the Holy Father Benedict XVI accepted the resignation of the pastoral governance of the Archdiocese of Rabaul (Papua New Guinea), presented by Archbishop Karl Hesse, MSC, in conformity to...
Details

Published: Wednesday, 03 August 2011 09:21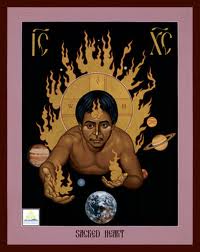 The MSC Spirituality Services held its annual conference at the Heart of Life Centre, Box Hill. Memebers of the Spirituality Services are the staffs of the three MSC Spirituality works: St Mary's Retreat Centre, Douglas Park, The Heart of Life Centre, Box Hill and The Chevalier Institute, Kensington, NSW.
Staff of the three centres attended the conference as well as invited members from the Melbourne MSC community, including the students in formation.
The guest speaker was Denis Edwards of the archdiocese of Adelaide who has a worldwide reputation as a theologian exploring issues of the environment and Divine Action in our world. He spoke of the biblical perspective on creation and nature as well as linking this theological reflection with a theology and practice of the Eucharist.
Details

Published: Wednesday, 10 August 2011 08:29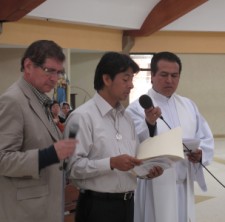 | | | |
| --- | --- | --- |
| First Profession and Renewal of Vows | | |
Tuesday, 09 August 2011
On August 6, Fr. Luis Segura and the MSC community in Colombia welcomed a new member as Miguel Henrry Piamba made his first profession of vows at St. Margaret Mary Parish in Bogota. On the same day, six members...
Details

Published: Saturday, 30 July 2011 10:05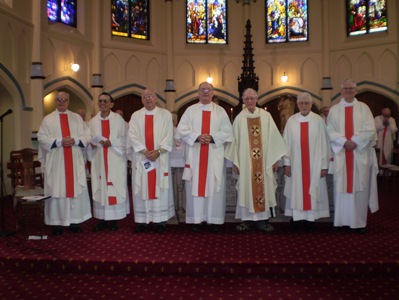 The celebration of the 2011 jubilee of ordination took place at Sacred Heart Monastery, Kensington, on July 23rd.
For Fr Bill Cunningham, it was sixty years of priesthood.
From left to right in the photo, it was Golden Jubilee for Adrian Meaney, Russell Andersen, Kevin Barr, Paul Castely,...
Details

Published: Tuesday, 09 August 2011 09:06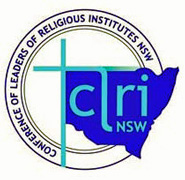 August 8, 2011
Hon Chris Bowen MP
Minister for Immigration and Citizenship
Parliament House
M1/45
Canberra ACT 2600
Dear Minister
I am writing to you on behalf of the NSW Conference of Leaders of Religious Institutes' Social Justice Committee. This body, which represents many...
Details

Published: Friday, 29 July 2011 11:40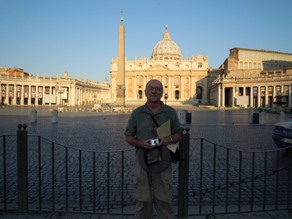 Paul Castley MSC completed his pilgrimage on the Via Francigena in just over three months, arriving in Rome before his Golden Jubilee of ordination date, June 29th, Feast of St Peter and Paul.
On the day itself, he was able to celebrate the Eucharist in one of the chapels in St...
Details

Published: Saturday, 06 August 2011 22:00
We celebrated the Golden Jubilees of ordination of Adrian Meaney, Patrick Sharpe, Paul Castley, Brian Taylor, Kevin Barr, Russell Andersen and Michael Fallon. Photo files can produce images both new and old. This is the old. Back to 1961 at Sacred Heart Monastery, Croydon.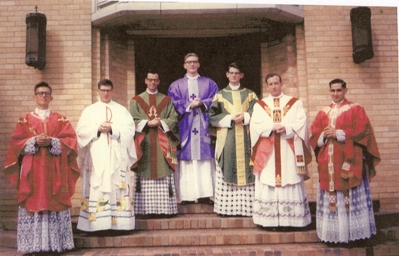 Details

Published: Wednesday, 27 July 2011 09:37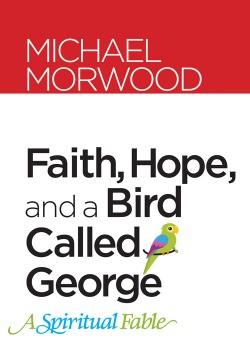 Since publishing God is Near in the early 1990s, Michael Morwood has written several books of popular theology. At the time of Tomorrow's Catholic in the later 1990s, Andrew Hamilton S.J. wrote an article about this kind of writing, calling it 'Theology in Suburbia', attempts at exploring theological ideas in language that was more accessible than formal theological writing.
In his latest book, Michael uses a fable form rather than explicit theological language. Frank Andersen MSC offers a brief review.
Details

Published: Friday, 05 August 2011 09:36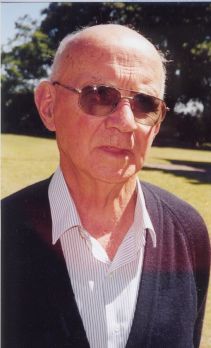 August 5th is the date for Br Barney Delaney's 75th Religious Profession anniversary, a time for celebrating a life of service in MSC communities in Australia and a period at the General House in Rome.
The December edition of Encounter, no. 76, contained long interviews with several jubilarians of that time, including Barney Delaney. Here is an excerpt:
I remember I used to daydream a lot. I loved being sent on long messages to the other end of the town. I'd dream all the way down, thinking about all sorts of" things- I always had in my mind that I'd probably finish up ... well I had die idea of going to the missions as A lay missionary, long before you ever heard of the phrase. I got all this from The Annals you see, which I enjoyed reading.
Details

Published: Monday, 25 July 2011 08:54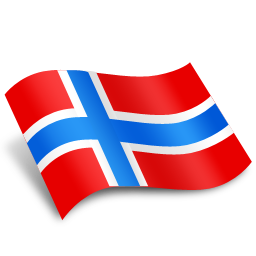 July 25, 2011
Her Excellency Mrs Siren Gjerme Eriksen
Ambassador Extraordinary and Plenipotentiary
Royal Norwegian Embassy
17 Hunter Street
Yarralumla, ACT, 2600
Your Excellency,
I write to you as President of Pax Christi, Australia and Director of the Missionaries of the Sacred...