Details

Published: Friday, 16 August 2019 22:28
ABZALON, SUPERIOR GENERAL, ABROAD AND AT HOME/ ROME.
Last month we featured Abzalon, our Superior General, being welcomed at De Boismenu College, PNG, a chief's welcome.
He also went over to the diocese of Kaviang, the diocese of Bishop Rochus Tatamai MSC - again some local welcome.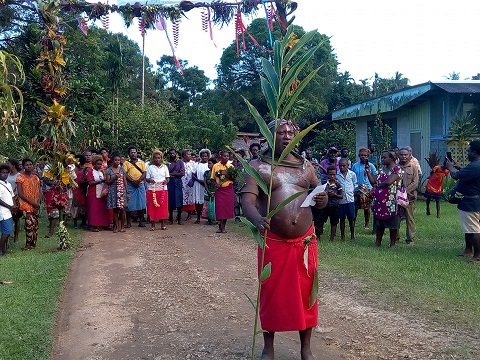 But, back to Rome.
Activity report: The first week of this hot month of August, was dedicated to meetings between the new MSC superiors elected or appointed in the last twelve months, with the members of the General Council, in Rome.

The following Superiors joined us at the General House: Yvon Banackissa (UAF); Richard Kennedy (USA); Benedict Ko (South Korea); Darwin Thatheus (Indian Union), and Juan Rodriguez (Dominican Republic).

We had moments of meeting, planning and fraternal conviviality through which we supported one another in our mission to be leaders according to the Heart of Jesus.
---------------------------------------------------------------------------------------------------------------------------------