Current News
Details

Published: Tuesday, 06 August 2019 22:24
CELEBRATING ST MARY MacKILLOP FOR HER FEAST DAY
St Mary MacKillop.
Tomorrow, 8th August, is her Feast day, the 110th anniversary of her death. We celebrate Australian's first saint.
Recently we had a popular response to the photos of the PNG stamp collection for Blessed Peter To Rot. We thought we had better Google Mary MacKillop stamps. The principal stamp:

Here are some stamps and envelopes.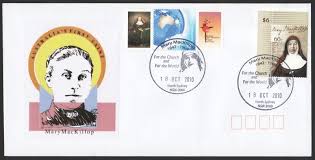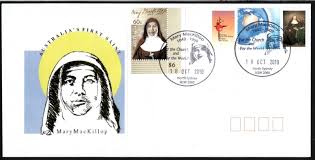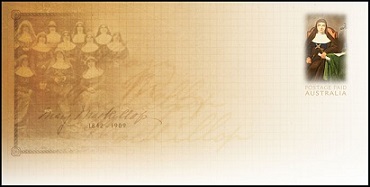 And a gold coin was minted in her honour.