Current News
Details

Published: Wednesday, 15 May 2019 22:22
THE MEMORIAL IN NORTHERN VICTORIA FOR FATHER EDWARD McGRATH MSC,1881 – 1977.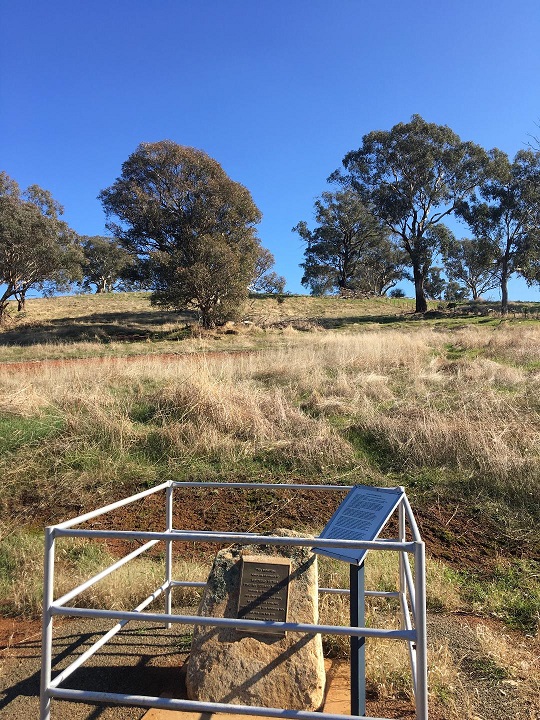 Fr Ted Mc Cormack alerted us to this memorial to Fr Edward McGrath up Benalla way.out in the countryside. Thanks to Ted and to Peter Hendriks MSC for the photos. See below for Fr McGrath's story. We posted a lot of material on Fr McGrath in 2014 - Go to Current News, type Fr McGrath's name in the search space and press search. Friday 17th May is his anniversary.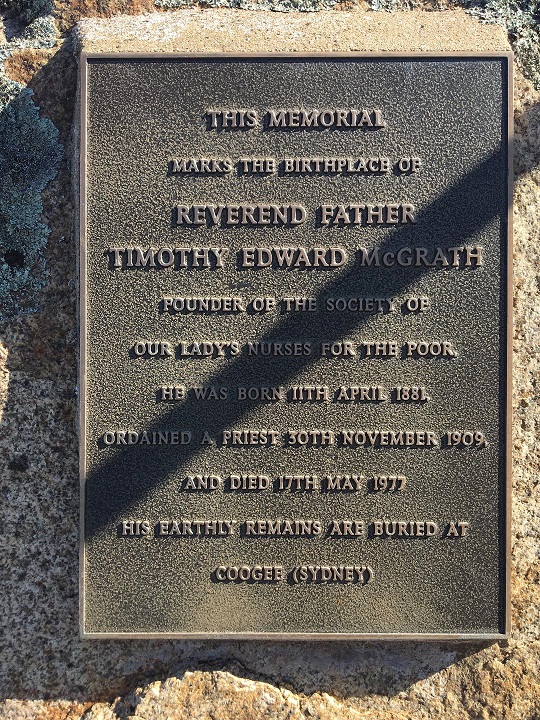 And the story on the memorial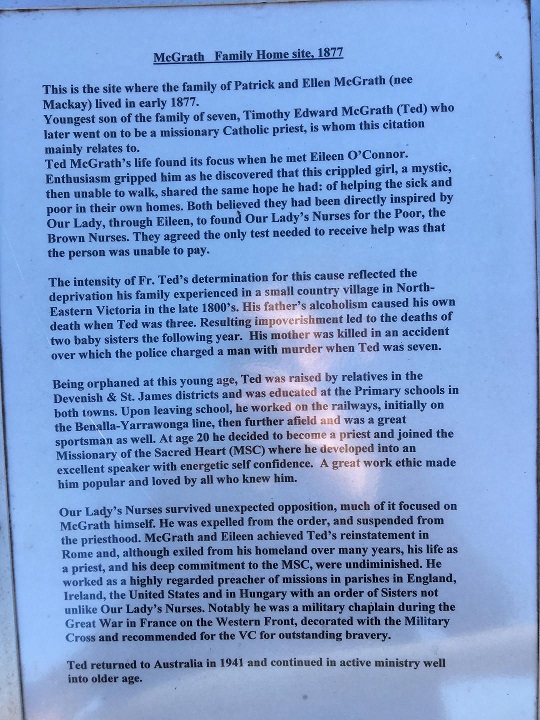 Edward McGrath's story outline.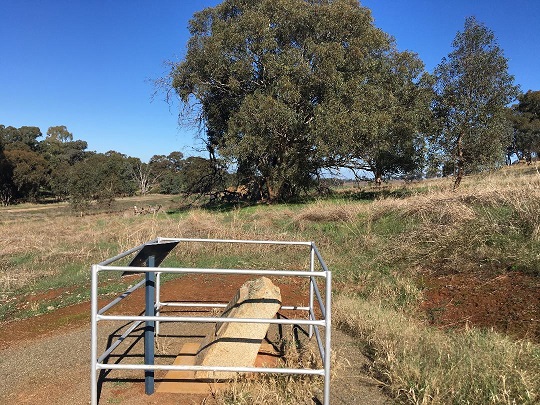 Our Lady's Nurses for the Poor co-founder, Father Edward McGrath msc, met Eileen O'Connor in the course of his duties while serving as a priest with the parish of Our Lady of the Sacred Heart, Randwick.
Like Eileen, he shared a deep devotion to Our Lady and a desire to establish a ministry of compassionate service to the sick poor in their own homes in her honour. His motivation was to help others who were experiencing the same difficulties as his own disadvantaged background. His father died of alcoholism when he was three, while his mother was killed in a fall from a buggy when he was seven.
The Society of Our Lady's Nurses for the Poor began its ministry from Our Lady's Home, Coogee, on 15 April 1913. Father McGrath played a key role in introducing several of the foundation sisters.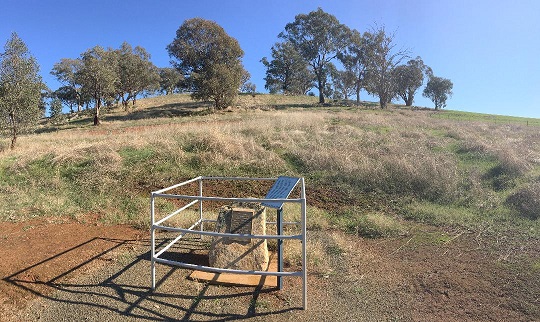 In 1915, Father McGrath joined the British Army as a military chaplain and served on the Western Front in the final months of the Great War. He was awarded the Military Cross and was recommended for the Victoria Cross, the highest military decoration in the British forces, for repeated acts of gallantry.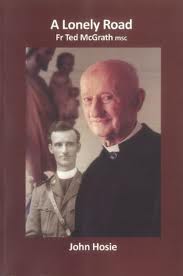 Cover of John Hosie's biography of Fr McGrath.
Father McGrath served as a priest in France, England and the USA for almost 25 years before he eventually returned to Australia in 1941. Based at the Missionary Sisters of the Sacred Heart in East Melbourne, his prayerfulness, humour and wisdom endeared him to many people who attended his missions.
Father McGrath remained faithful to the society he co-founded in spite of his forced absence overseas and interstate. In 1969, he returned to Our Lady's Home at Coogee to spend the last years of his long life. He died on 17 May 1977.