Details

Published: Wednesday, 27 February 2019 00:19
MSC BROTHERS, AND A DIP INTO THE ARCHIVES, GEORGE CARTER MSC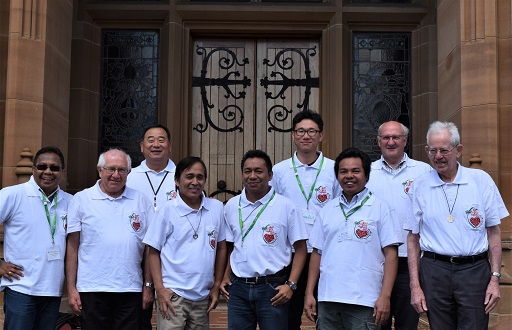 MSC Brothers at the APIA Conference, Sydney, 2018
American MSC Brother, Warren Perrotto, working in Fiji, has written on the vocation of the MSC Brother. Here is one of his focus points.
Jesus walked on earth as Brother. He entered fully into the mystery of the human family (cf. 2 Corinthians 5:21; Philippians 2:8) He identified Himself with a people oppressed and suffering.
As Jesus ministered to God's people as Brother, the Religious Brother wishes to do the same. Like his Brother Jesus, he is counterculture, i.e., through his radical commitment, he shares in a special way, the prophetic mission of Christ, by being a sign of contradiction to the world's values which divide and alienate the human heart and human family. He gives witness in the midst of the world aside of his brothers and sisters, the "primacy of God and the truths of the Gospel have in Christian life." (cf Vita Consecrata, 84)
Notwithstanding, the Brother realizes his own sinfulness and weakness and realizes the necessity of participating in the sacrament of penance for forgiveness and participating in the Eucharist for renewal and strength to continue his mission.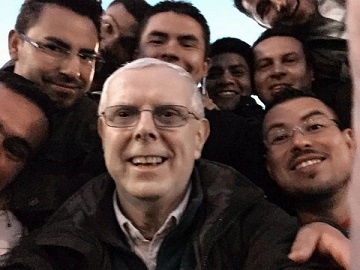 Warren Perrotto MSC
From the archives: the 50th anniversary of the death of George Carter MSC.
GEORGE WILFRED CARTER
Date of birth: 30 February 1900
First Profession: 10th of November 1931.
Date of death: 27th of February 1969.
born at Charleville, Queensland, he spent the greater part of his embassy life on mission stations within the diocese of Darwin.
To his work he brought a gift of a man who was skilled in the many and varied tasks in the outback and pioneering life.
- From Jim Lirtleton's Book, Brotherood in Mission
He worked at Palm Island and down. He was at Hammond Island when the mission was evacuated to Cooyar, Queensland, during the war. During the war years, he spent some time on the staff of Downlines College, while the latter years of his life was spent at Croydon.