Current News
Details

Published: Wednesday, 16 January 2019 22:23
GOOD NEWS FROM MSC VIETNAM - and more on Saturday
On the occasion of 12th, January, 2018. We would like to share to you 2 good news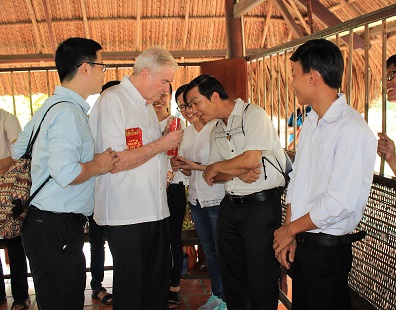 Lucky money - see below!
First, the celebration of Acceptance and Sending off our Postulants
Second – will be posted on Saturday!
We had a celebration of acceptance 4 new postulants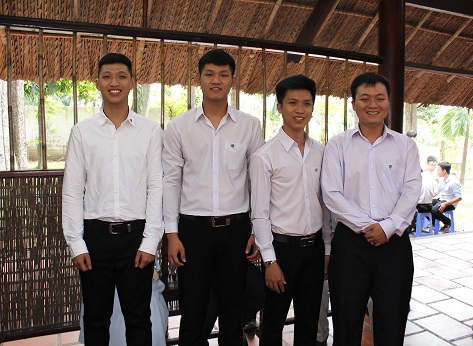 (from the left KHOA DANG VU – DAT THANH VU – VU NGOC TUAN NGUYEN – KIEN TRUNG PHAN)
and Sending off our 2 postulants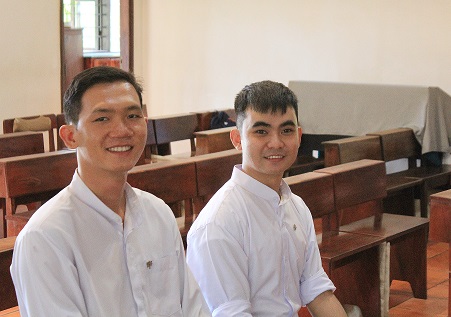 (from the left: VUONG THE LE NGUYEN –VUONG QUOC VU) to the Philippines for their Novitiate.
The celebration was at the Congregation of Benedictine Sisters.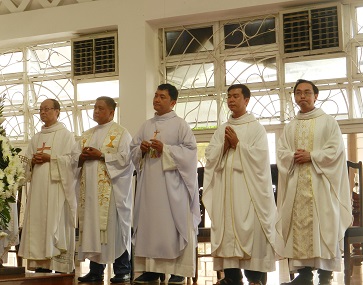 Our celebrant was Fr. Hoang, MSC with the present of Fr. Chris Mc.Phee, MSC-Provincial Superior and Fr. Chris Chaplin, MSC Assistant General together with Fr. Ireneo, MSC-Assistant Novice Master and our MSC Fathers.
All our MSC Family: MSC Sisters, OLSH sister, Lay Associates and Parents of our 6 candidates also attended the celebration to pray for our candidates and to share the joy with us.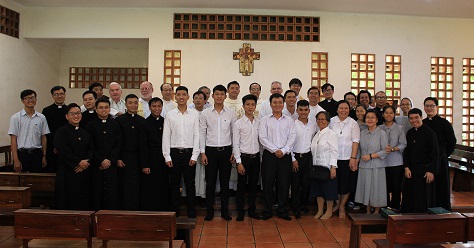 After the Eucharist, we had a buffet meal together in the same place with both reasons: a congratulation party for our 6 candidates and the ending of the Lunar Year party for all of our MSC Family.
A precedent, the Provincial handing out money!
After the meal time, We all received lucky money from our Fr. Chris Chaplin, Fr. Chris Mc.Phee, and Fr. Bob as tradition of Vietnamese on Tet Holiday (Lunar New Year)
And another precedent, the General Council handing out money!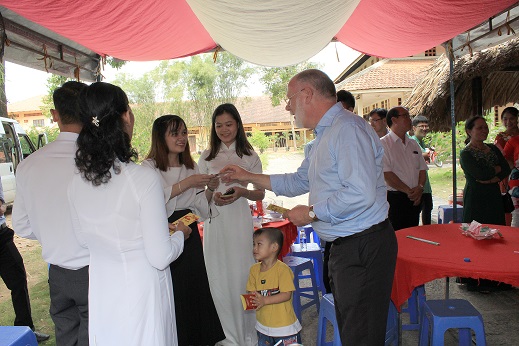 All were full of joy and laughter in greeting all the best wishes to each other as well.
With thanks to our student correspondent from Vietnam, Bang Dinh MSC, for photos and text.