Current News
Details

Published: Sunday, 06 January 2019 23:36
WHAT'S IN A VESTMENT? WHO'S IN A VESTMENT? OLDER ANSWERS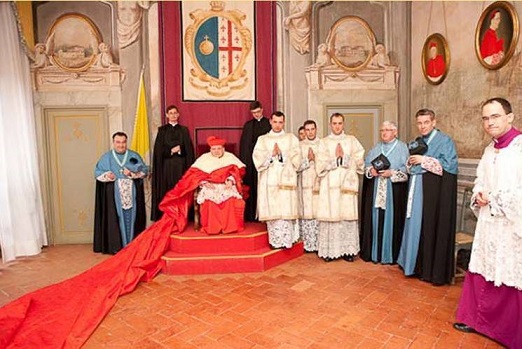 The photo below had some circulation on Facebook last week, eliciting some comments. This led to our trying to check the date – which revealed that if you Google Cardnal Raymond Burke, who is central to the photos, an item appears 'Cardinal Burke vestments', quite an extensive range.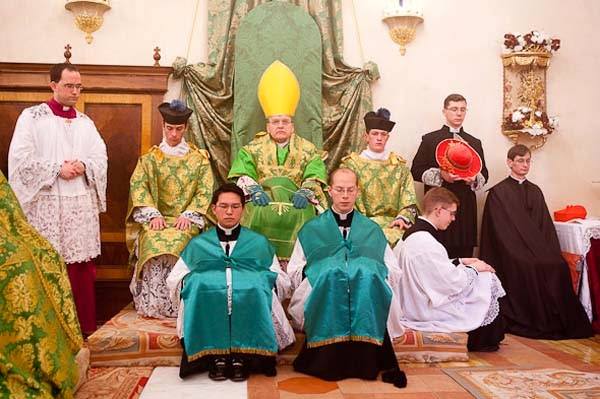 There was also a news item that in October last Cardinal Burke was in Australia to visit the new Benedictine monastery in Tasmania, to address the Australian Confraternity of Catholic Clergy and to confirm 32 young people and adults last Sunday at the John Henry Newman parish in Caufield North, Melbourne, for followers of the traditional Latin mass.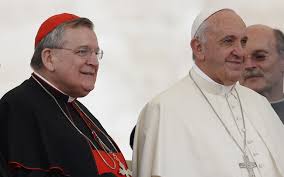 A further item from the US The Wanderer, January 2019 had a related article which may be of interest (and for some, disappointment).
PHOENIX — A large parish church of the Diocese of Phoenix reintroduced an ad orientem Mass to be one of its Sunday morning services in hopes this would help achieve the conscious, active participation in the liturgy called for by Vatican II.

The reintroduction of this Mass, in which the priest and people both face toward the Lord instead of facing each other, was explained in two letters in parish bulletins of St. Thomas the Apostle Church before this form of Eucharistic Celebration began on the Feast of Christ the King, November 25.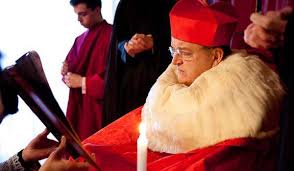 The chief aim of the Second Vatican Council in proposing a reform of the liturgy "was that 'all the faithful should be led to that fully conscious and active participation in liturgical celebrations which is demanded by the very nature of the liturgy (Sacrosanctum Concilium, no. 14)'," the letter in the November 18 issue of the parish bulletin said.
The letter added: "A proper understanding of participation, then, hinges not on more people doing more things, but on a deeper awareness of what it is that we are doing in the Liturgy, which is 'the "logicizing" of my existence, my interior contemporaneity, the self-giving of Christ. His self-giving is meant to become mine' (Ratzinger, The Spirit of the Liturgy, 58)."
In summary: