Current News
Details

Published: Sunday, 23 December 2018 22:15
OUR SITE DURING THE CHRISTMAS HOLIDAYS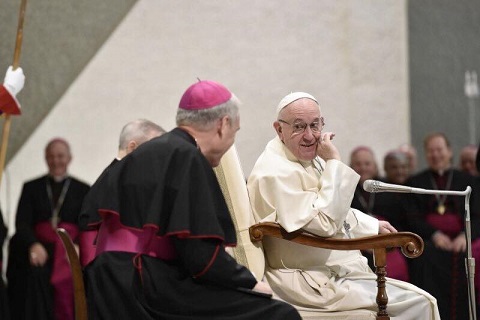 While we enjoy Christmas Day and the time off before the beginning of 2019, our site is going to have a break as well.
But, let's welcome the spirit of Christmas on its eve,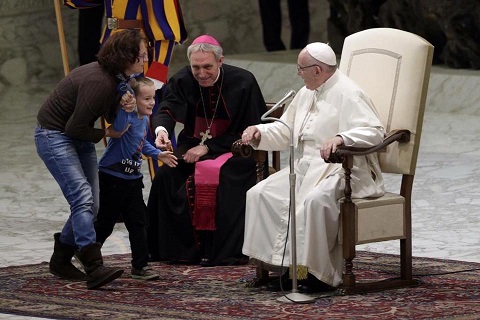 There will be a Christmas greeting on Christmas Day - and then we will resume with a New Year's greeting on January 1st.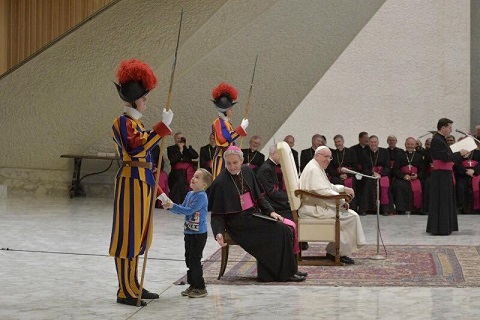 In the meantime, something of the joy of the Christmas season, especially the joy of children and care for them.
The photos are from a General Audience with Pope Francis some weeks ago. A spontaneous little boy, a spontaneous Pope, care for a mother. (But, the Swiss Guard stands firm.)