Current News
Details

Published: Thursday, 20 December 2018 22:19
GREETINGS FROM SAIGON, SEASONS WISHES FROM BOB IRWIN MSC
AND BEST WISHES FOR A VERY HAPPY AND BLESSED CHRISTMAS TIME (and New year while I am at it!).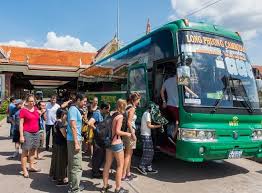 For the relevance of this photo, see below!
You have been very lucky this year...I have not written since 1st November! Since then, of course, many things have happened, including family visitors and my trip back to the doctors. Doctors were pleased with no further sign of infection, just have to keep dealing with some of the after effects. They reminded me that they thought I would "go" back in June 2017..."miracle" man, one nurse called me!.... so stop whinging, Bob!
Manila, Formators.
On the way back to Vietnam I interviewed the 7 Vietnamese novices in Manila. They and the other novices there, were absolutely delightful, happy with their lot, and importantly, the novice master is happy with them! Really is an international novitiate with 7 Vietnamese, 4 Filipino, and 2 Koreans. Inspirational!
Christmas in Saigon has all the trappings of materialistic Christmas....shops are packed, decorations, Santa, snow, reindeer everywhere, and Christmas carols, in English, blaring out in all the shops and even in some streets.... not many cribs!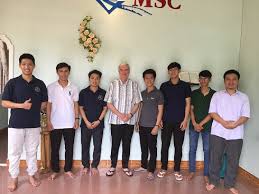 We MSC will celebrate on Christmas eve with mass and supper then Christmas day we all head to the MSC sisters place for mass and party and gift giving etc. Meanwhile, the poor students are in the middle of semester exams. They have only three-day break at Christmas. They are looking forward to Lunar New Year (Tet) in February.
January will bring a flurry of activity. Fr Sam from Cor Vitae, in Manila, will come to run some seminars for the four guys preparing, for final vows. The Provincial will come and run a retreat for the two going to the novitiate, and lead the ceremony for receiving the five new postulants. The assistant novice master, Fr Iraneo, a Korean MSC, will come to the ceremonies and take the new novices back with him to Manila. Later in January, Muggins will wend his weary way home!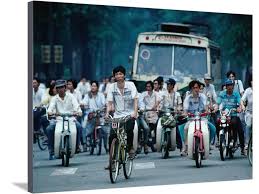 Visitors often talk of traffic here, but no "on the buses".... this year I have only seen one other foreigner on a bus! My bus to town, #03 is always an adventure... a 30 seater, bounces like a diving board, air con, newspapers left on a rack to read, all Vietnamese, of course, and each stop is explained in Viet too. One needs to be fairly agile, as it never quite completely stops, and motor bikes cut in, between the gutter and the bus. Usually have to get on at the exit, as it overshoots the stop.... all this for 35 cents!...they are the king of the road and love squeezing out motor bikes(so do I).
WISHING YOU A VERY HAPPY AND BLESSED CHRISTMAS..... STAY WELL. TAKE CARE AND GOD BLESS YOU AND YOURS. UNCLE BOB
and more crowded streets -