Current News
Details

Published: Wednesday, 19 December 2018 22:37
PNG CONGREGATION CENTENARY, 1918-2018, HANDMAIDS OF THE LORD.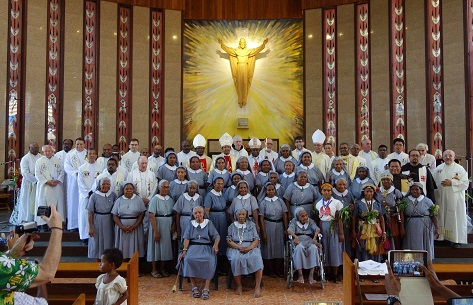 A celebration of the centenary, with photos of the Mass, presided over by Cardinal John Ribat MSC.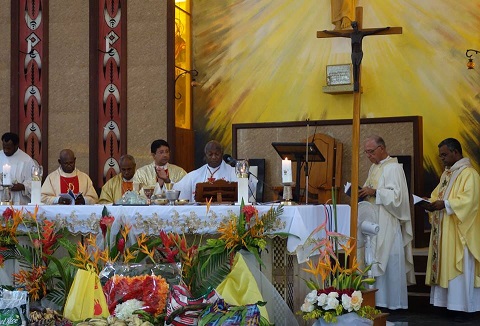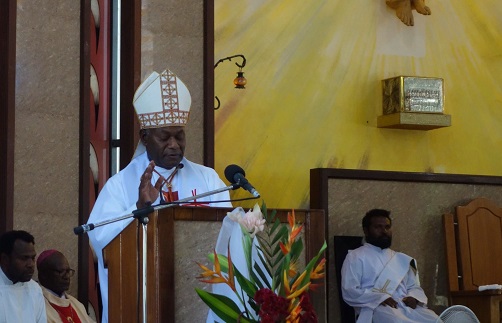 Earlier this week we noted the presence of the MSC and OLSH, first Catholic missionaries to be sent to Papua New Guinea.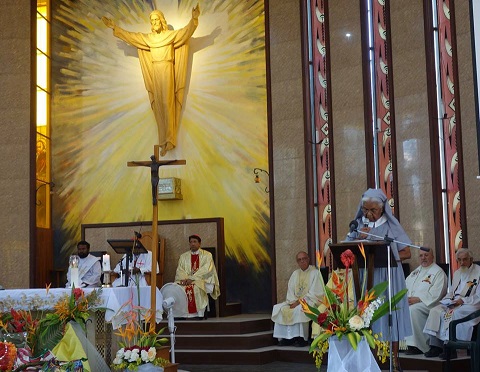 There have also been several local congregations with MSC founders and co-founders.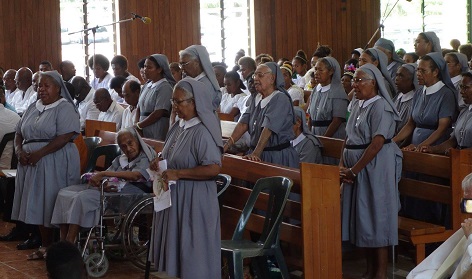 Archbishop Alain de Boismenu MSC (whose cause for beatification is in progress), Bishop on Yule Island, established one of these congregations, The Handmaids of the Lord, in 1918.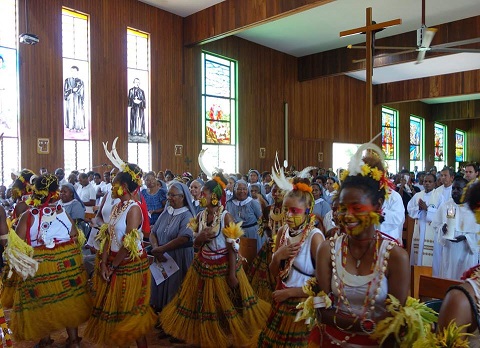 French mystic, Marie Therese Nobler, joined the sisters and became the Superior.
The sisters work in PNG and have sent some sisters to work in the Northern Territory.