Current News
Details

Published: Thursday, 13 December 2018 22:49
ACKNOWLEDGING ADRIAN MEANEY MSC, 85th BIRTHDAY
Adrian turns 85 tomorrow, December 15th.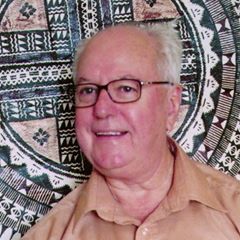 Professed, 26th February, 1955, ordained (with his brother, Basil, of Brisbane archdiocese), June 29th, 1961.
Adrian spent many years in the Northern Territory, especially in Alice Springs, and many years in PNG, especially in Bereina and Port Moresby, including work for the Papal visit there in 1995 for the beatification of Peter To Rot.
His principal focus for the many more recent years is the MSC Mission Office. In further acknowledgement of his ministry, this site will feature some recent projects of the Office for this weekend's post.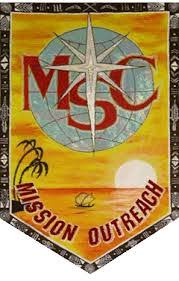 Earlier this year, the following item and photo appeared on a Filipino Facebook site remembering his 84th birthday last year. It has been in storage until this event!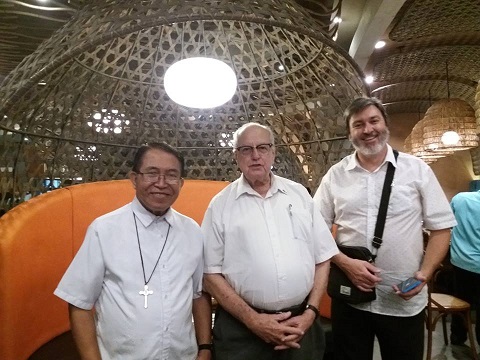 "THE MISSIONARY WITH A COMPASSIONATE HEART: FR. ADRIAN MEANEY, MSC.
He is an Australian MSC priest, celebrating his 84th birthday on Dec. 15, 2017 in Manila. He is the founder of the MSC Mission Office based in Sydney, helping the poorest of the poor with potable water, medicine for the T.B. and HIV patients as well as scholarship for children.
He has visited and worked for 60 countries. Among the very many other activities, he directed a ten-day retreat and workshop for the parish and prayer leaders of the Prefecture Apostolic of the Marshall Islands in June, 2008.

On the left of Fr. Adrian Meaney (center) is John Donovan, staff of the Mission Office. On Adrian's right is Ray Sabio MSC, emeritus Vicar Apostolic of the Marshall Islands."