Current News
Details

Published: Sunday, 09 December 2018 22:47
JOHN EHLEFLEDT MSC, CELEBRATING 102nd BIRTHDAY - AND HE IS 83 YEARS PROFESSED!
A lunch yarn with John's niece, Mary, and his brother, Kevin MSC
It is good to be able to post a website exclusive - well, it was exclusive two years ago when John turned 100, and it was exclusive last year when he turned 101. He is the dean in age and profession in the whole congregation. (And remembering that he made his first vows on May 8th 1935, in age, more than most of us in the Province).
So, congratulations and best wishes.
John has been well-known for decades for his way of reminiscing and his stories of the Province and his confreres. Someone recalled the other day a slightly mischievous story of one of his sayings (tongue-in-cheek). It was a story about giving advice for the kind of paint needed for some repairs in a house and the Superior ignoring it - "when the new paint begins to peal, just go away quietly and secretly gloat!".
As they say, he has lived a quiet life as a committed MSC Brother - but an extraordinary life.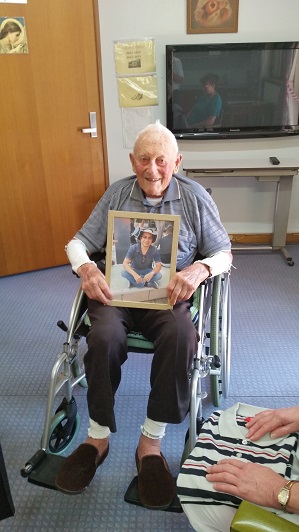 John Kelliher, Community leader at Kensington Monastery, kindly sent some photos to accompany this post including the two from the visit of the Superior General, Abzalon, during the APIA Conference in September this year.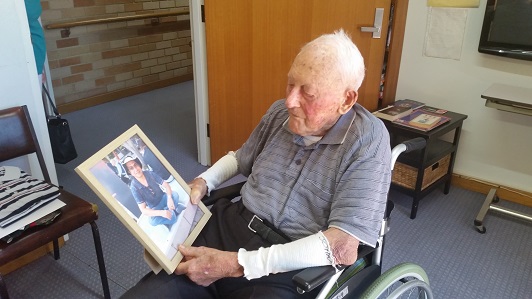 _____________________________________________________________________________________________________________________