Current News
Details

Published: Saturday, 01 December 2018 07:45
NATIONAL DAY OF SORRROW AND PROMISE FOR THOSE HURT BY ABUSE, DECEMBER 2nd.
AUSTRALIAN MSC PROVINCE AND PROFESSIONAL STANDARDS APPOINTMENT.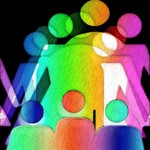 CATHOLIC RELIGIOUS AUSTRALIA MEDIA RELEASE
In a collective response from Catholic religious orders across the country, religious women and men will hold a National Day of Sorrow and Promise on Sunday, December 2, the beginning of Advent and the start of a new Church year. This is to reflect a new way of being Church in Australia.
The day has emerged to acknowledge survivors of abuse within the Catholic Church and all those who have been hurt by that abuse. Underpinning this, is a clear promise for a better, safer future.
"Action is happening. The process is already under way to reform the Church's practices to ensure that safeguarding is integral in all that we do as part of our ministry and outreach in the community. This is at the heart of our mission," said Sr Monica Cavanagh rsj, President of Catholic Religious Australia. "We are committed to implementing these recommendations and reforming our governance and our culture."
While this reform is underway, Sr Monica is clear: "We must continue to hold and honour those who spoke their stories to break the silence".
In addition to apologising again for the tragedy of abuse, the purpose of the day is also to acknowledge those who work in the interests of persons harmed by abuse and those who work for the safety of the vulnerable.
Catholic Religious women and men will gather in solidarity, to recognise the pain of abuse in collaboration with their own local communities on December 2, in different cities and towns across the nation by holding a Liturgy of Sorrow and Promise from 5pm to 6pm.
Our commitment to safeguarding is founded on our faith in Jesus Christ who teaches the fundamental sanctity of each human person. Safeguarding must now and always be at the heart of all that we do as part of our ministry and outreach in the community.
STATEMENT FROM CHRIS McPHEE, PROVIINCIAL SUPERIOR
Peter Burgoyne: I am happy to announce that Peter has commenced work with the Province as of 5th September as the Manager, Professional Standards and Safeguarding.
Peter's role will be diverse and will include the establishment of a robust professional standards framework that ensures all MSC personnel, and especially the young and vulnerable people we serve, are and remain ethical and safe in all aspects of their ministry.
A key focus of Peter's work will be to develop and introduce excellent policies, practices and professional models that ensure the Province and its entities – especially its schools and Parishes – meet and exceed the expectations handed down by the recent Royal Commission and by Catholic Professional Standards Limited, an organisation with which he will work very closely.
In coming weeks, Peter will contact key people from around the Province, especially principals, Parish Priests and senior staff from our schools and Parishes.
Until recently, Peter has held senior and frontline welfare roles at CatholicCare Wollongong where he worked for 21 years. He has many thousands of hours of clinical experience, and holds a Master of Counselling degree, a Graduate Diploma of Counselling and a Diploma of Case Management.