Current News
Details

Published: Tuesday, 27 November 2018 22:03
OUR TIMES OF MUSLIM-CATHOLIC DIALOGUE. AN MSC STORY FROM INDONESIA.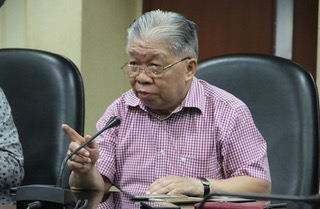 Nurturing interfaith dialogue in Indonesia's conflict-torn Maluku Islands
'Harmony is not something we just talk about, it's something which we have to show proof of,' says Bishop Petrus Canisius Mandagi of Amboina
Katharina R. Lestari, Ambon
Indonesia
November 13, 2018
Sacred Heart Bishop Petrus Canisius Mandagi of Amboina speaks to journalists during a media briefing during Indonesia's first National Catholic Choir Festival in Ambon, Indonesia on Oct. 27. (Photo by Katharina R. Lestari/ucanews.com)
In January 1999, as Muslims were celebrating the end of the Islamic fasting month, a fight between a Christian public transport driver and a Muslim youth broke out in Ambon, capital of Indonesia's Maluku province, kicking off a bloody sectarian conflict that raged for four years.
Hundreds of churches and mosques were destroyed and thousands of homes razed. At least 5,000 people were killed and half a million others were displaced, according to some reports.
Christians were "so afraid" to visit their Muslim neighbors' homes to mark Eid al-Fitr, the festival that marks the end of the Islamic holy fasting month of Ramadan.
"As a bishop, however, I believed that Eid al-Fitr was a time for Muslims to encourage forgiveness," Bishop Petrus Canisius Mandagi of Amboina told ucanews.com.
"So wearing my cassock, I went door to door to greet my Muslim neighbors for Eid al-Fitr. And what happened next was that my smile beat the tension. I had to show them love as it could destroy all walls separating us," he said.
That was the turning point for the prelate, who was born in Kamangta, Indonesia's North Sulawesi province, on April 27, 1949 and ordained a priest of the Missionaries of the Sacred Heart of Jesus in 1975.
He has taken an active part in nurturing interfaith dialogue among religious leaders and grassroots communities ever since.
In mid-February 2002, for an instance, he — along with religious leaders and public figures as well as representatives of the two opposing communities — attended mediation talks in Malino, South Sulawesi province.
The two-day meeting ended in an agreement, signed by 35 Christian and 35 Muslim delegates, to end the conflict and to work together to maintain peace in Maluku province, popularly known as the Spice Islands during Dutch colonial rule.
"It was in some part down to my efforts. The then coordinating minister for people's welfare, Jusuf Kalla, after reading a book in which I said that the conflict in Ambon could only be settled through dialogue, finally came and hosted the talks," Bishop Mandagi said.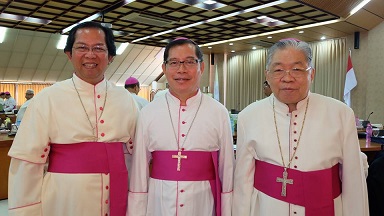 MSC Bishops in Indonesia: Mgr. Nico Adiseputra MSC, Mgr. Rolly Untu MSC, Mgr. P.C. Mandagi MSC
Good friendship
For the prelate, who was ordained bishop of Amboina in 1994, the key to maintaining communal harmony through interfaith dialogue is to make good friendships with all, regardless of their religious background.
"Harmony is not something we just talk about, it's something which we have to show proof of," he said.
"How? When neighbors celebrate their religious feasts or hold religious programs, we need to support them," he said.
In 2012, he provided support to the organizers of the 24th National Quran Recital Competition in Ambon by providing accommodation for participants in the diocesan residence.
He showed similar support when the 9th National Protestant Choir Festival was held in the town in 2015.
In September this year, he attended the 83rd anniversary celebrations of the Maluku Protestant Church in Maranatha Church building in Ambon. It was the twentieth time he had attended the congregation's anniversary celebration.
Efforts like this have made him highly respected among other communities.
He was once asked to lead a groundbreaking ceremony for a new mosque in a nearby village.
"The core of the Kingdom of God is trust and relations. So make good friendships first," he said.
Challenges
However, unity particularly among Catholics from different ethnic groups in Amboina Diocese — whose history dates back to 1534 when missioners from Portugal and Spain began to work in the region — is sometimes at risk.
The 2017 Catholic Church Directory shows that Amboina Diocese, which serves Maluku and North Maluku provinces, has 119,665 Catholics out of a total population of 2.9 million.
They in turn come from dozens of ethnic groups.
"It means that their faith does not grow well. So I have to make some effort to help them grow in faith. One way is creating a brotherhood based on faith," said Bishop Mandagi.
He has also improved education quality in his area by sending 15 diocesan priests to Catholic-run schools and another two priests to serve as assessors at government-run schools.
"Conflict occurs because of stupidity. But with better education, there will be change," he said.
With only about six years left before reaching the retirement age of 75, Bishop Mandagi says he will never stop working for interfaith dialogue.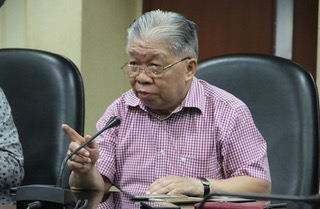 "We should not forget that 'Satan' still roams and wants to ruin our brotherhood. But do not be afraid, there is the Holy Spirit. So bring along the spirit of brotherhood every