Current News
Details

Published: Thursday, 22 November 2018 22:40
SPIRITUAL DIRECTORS.
FOURTEEN 2018 GRADUATES FROM THE HEART OF LIFE CENTRE FOR SPIRITUALITY AND PASTORAL FORMATION
INCUDING THANG NGUYEN MSC.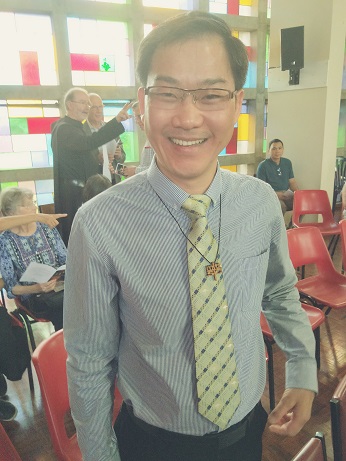 Siloam is the accredited program for Spiritual Directors (established by Brian Gallagher MSC). It has been at the core of Heart of Life since 1983.
In the last five years, there has been an increasing number of graduates from outside Australia for the full-time course. 2018 saw Directors from Vietnam (2 - including our confrere Thang), Philippines, PNG, Malaysia, Singapore – and from Australia, a Good Samaritan Sister and a Benedictine monk from New Norcia.
Of the part-timers (all lay) one was an Anglican and another a Pentecostal minister.
The ceremony was held in the chapel of the Yarra Theological Union, adjourning to Heart of Life afterwards.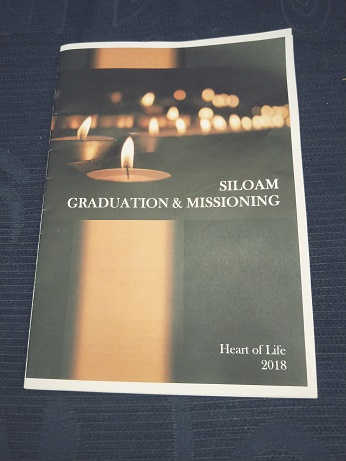 The ceremony was introduced by Paul Beirne, Heart of Life Director. Celebrant was Michael Knight SVD (himself a graduate, 1994), awards being presented by program directors, Lis Teggelove RSM and Michelle McCourt, and Marlene McGrath and Carol Carmody RSM.
Visitors to our site from outside Australia (as well as within Australian) may be aware of Spiritual Directors, lay, religious and clerical, who are on the lookout for a program may be interested in contacting Heart of Life. 2019 will see the resumption of the part-time program for Spiritual Leaders.
Contact
Heart of Life
96 Albion Road
Box Hill
Victoria 3128
AUSTRALIA
Telephone:
(+61 3) 9890 1101
Email:
This email address is being protected from spambots. You need JavaScript enabled to view it.