Current News
Details

Published: Monday, 12 November 2018 07:15
LAY MSC MEETINGS, ADELAIDE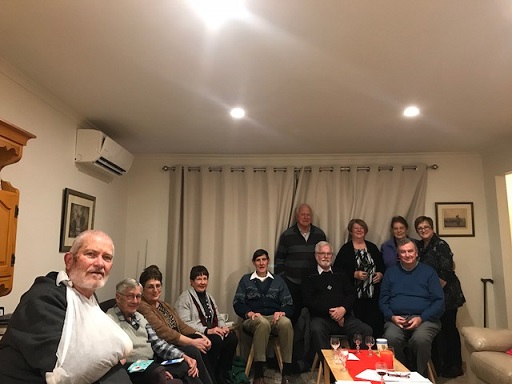 Each Lay MSC group has its own way of operating. Here I would like to outline our method. It is not for everyone; but we can always learn from others.
Our group meets every month and the topic is generally chosen by the family that is hosting the meeting. However on this occasion, Paul Cashen made a special presentation on Heart Spirituality. So I thought that we could share this document with the Province.
Dean and Mary Kitschke offered their home on this occasion.
Over the years, this group has developed its own way of coming together and sharing their time. We meet at 7 pm on the third Friday of the month. Each family takes it in turn to welcome the group. We begin with a time devoted to sharing a few nibbles and a drink. We then move to sharing the food that has been supplied by each household. The prayer over the food is led by one of the household.
For many years we celebrated Mass as part of the meeting. We decided many years ago that the Mass was not a necessary part of the evening. So we now meet without the Mass.
When the main course is complete, we move into a time of discussion of a topic that has been chosen – usually by the host family. When the discussion is complete, we have sweets and perhaps a coffee or tea. The meeting generally finishes at about 10 pm.
Over the years, many different kinds of topics have been discussed. However the central theme of these is directed to heart spirituality. For that reason, I would like to share parts of the two articles that Paul has given us to reflect on.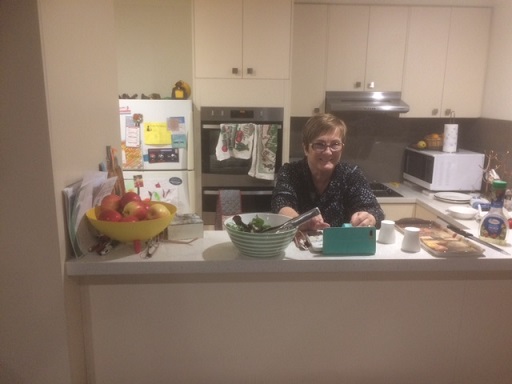 From ͞Moments of the Heart͟ to Heart Spirituality͟.
Paul based his reflections on a quote from Acts: The Lord opened Lydia's heart to accept what Paul was saying: Acts 16:11-15
Possible questions suggested by Robin Trebilcock.
At the end of the first paragraph, Fr. Paul writes:
"But when our reflections persist and we catch ourselves turning things over and over in our minds, even in our sleep, clearly something important is happening for us, and we know that no amount of thinking about 'it' can satisfy us."
When was the last time something like this happened to you? Are you able to share it with us?
In the third paragraph, he writes about choosing between two 'goods'. How would you go about choosing between the two, somewhat simplified 'goods' below?
It is good to go on the way we are.
It would be good to move into a new way of doing things.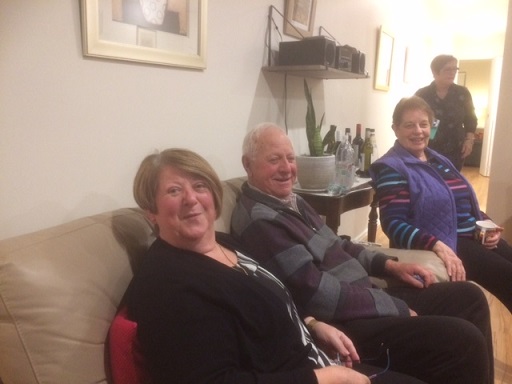 Then in our next meeting, Paul introduced the topic in this way:
"Where your heart is, that's where your treasure will be!"
"I will give you a new heart and put a new spirit in you; I will remove from you your heart of stone and give you a heart of flesh" (Ezekiel 36/26). God created us with a heart that when touched by goodness we can share our lives more fully with those we love and care for.
'Heart spirituality' gives expression to the way in which God enters our lives. God inspires us and enlightens us to use the gifts we have been given to share the love we have in our hearts with others. However, 'heart spirituality' can be misguided and focus on external practices and attitudes that only serve ourselves.
Pope Francis insists that we are called to be "missionary disciples"
Jesus came to enable this change of heart to happen.
Thus, our hearts are moved by beauty and goodness, but also, we are so moved by the wounds inflicted by our human frailty.
Paul led us in our discussion to understand the movements 0f the human heart.
There were many more ideas that Paul raised and that the group took up. Not all of them can be recorded here. I do hope that what has been presented will give some idea of the sort of discussion we have been undertaking to further our understanding of heart spirituality. Thanks to Paul and all who have contributed to this discussion.