Current News
Details

Published: Saturday, 10 November 2018 07:54
ARMISTICE CENTENARY, MSC CHAPLAIN MEMORIES, A FRENCH MSC AIR ACE.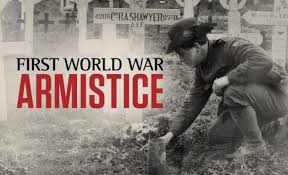 One hundred years ago on 11 November 1918, four bloody years of brutal conflict came to an end. Almost 62,000 Australians died fighting for our freedom and in service of our nation.
THE CHAPLAINS
If you would like more information on these men, go to Current News and use the search engine with the name of each man. There is quite an amount of information there.
Father Aubrey Goodman.
In World War I, Father Goodman served as a chaplain with the Second Division of the First AIF and 10th Australian Light Horse, in the Middle East and in France. It was considered to be a unique achievement for a chaplain to serve on three fronts.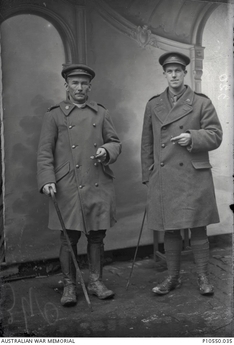 Fr Gilbert, left
Father James Gilbert
During World War I, he served with distinction as chaplain on the Western Front and was awarded the Military Cross for his bravery in attending the wounded on the battlefield.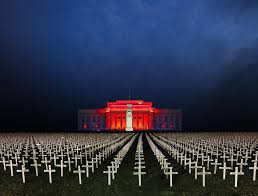 Father Patrick Donovan
Throughout World War I he served as a military chaplain in France. An illness traced to the wounds he had received in the war put a premature end to his ministry, having to leave his active work and retiring to Kensington monastery.
[This information from other James Littleton, Brotherhood in Mission.]
THE AIR ACE
Father Leon Bourjade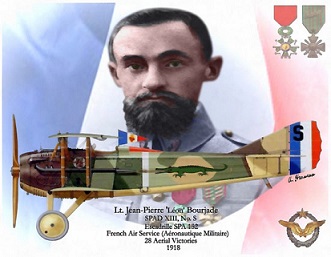 French MSC missionary, Leon Bourjade, served as a pilot in World War I and then went to Papua New Guinea.
Bourjade entered the novitiate in 1908; by 1914, he had moved to study theology in Switzerland. Instead of continuing studying for the priesthood in the neutral country of Switzerland, in 1914 he returned to France to enter the army. He served as an artilleryman for nearly three years. He transferred to aviation in 1917, receiving his Military Pilot's Brevet on 17 June. He went on to advanced training joining Escadrille N152; he was eventually to become its highest-scoring pilot. Originally, he flew a Nieuport with his own personal touch - a Sacré-Coeur banner streaming from his headrest.
He was awarded a Chevalier of the Legion d'Honneur. In 1920, he was raised to Officer in the Legion. On 26 July 1921 he was ordained as a priest, sailed to New Guinea but died in 1924, of hematuria (perhaps the result of an overdose of quinine against malaria). He was 35 years old.