Current News
Details

Published: Sunday, 04 November 2018 22:22
BOB IRWIN MSC, LETTER FROM VIETNAM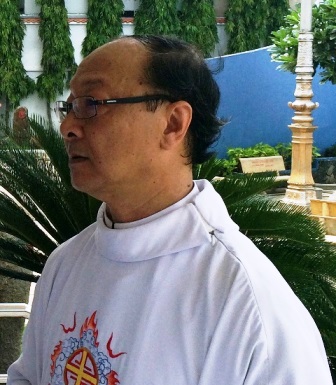 He is back! After 8 strenuous months defeating his cancer, Uncle Thoi has returned to Vietnam, to renew his position as the chief formator here. Smiles all around. His return was celebrated with Eucharist and then the lamb shanks which he and Hung brought back from Oz!!. His family will have a big celebration this weekend at his mother's house in Bao Loc, about five hours drive north of Saigon. His family is celebrating mother's 80th, Thoi's clearance and 58th, his brother's operation, his sister's 25 years profession, plus other things for nephews and nieces etc. Hoang and I will represent the MSC. Yes!!!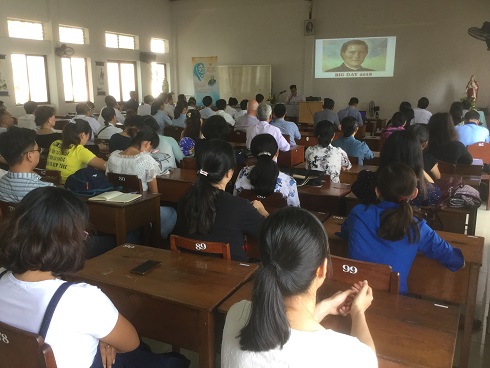 In October, we celebrated many birthdays and feast days including the students' patron, John XXIII, and Founder's day (Jules Chevalier). Founder's day was truly wonderful with a gathering of MSC professed, lay MSC, OLSH sisters and MSC sisters. Included in the day were some inspiring talks (and homily, of course!), but the highlight for me was the ceremony of commitment as lay MSC, for the parents of our students from the district of Bao Loc. Must admit I was a bit teary.....what an event....this great gathering of a whole Chevalier family, 15 years since we came here.
Earlier in the month we welcomed Chris Chaplin (the Oz on our General Council in Rome) and had a great gathering with him and he visited each house and spent time with each person individually. He was a real shot in the arm.
Classes, individual interviews, exams, retreat days, have continued, and we have also begun a formation program for those no longer in initial formation.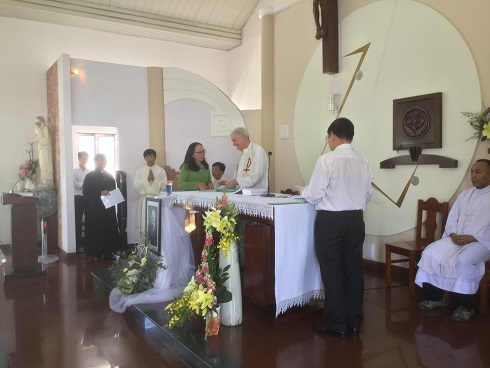 Gerard Bourke from Monivae came for some days to give English a boost. I am looking forward to a visit by my brother John and Lee-Ann, and some relatives.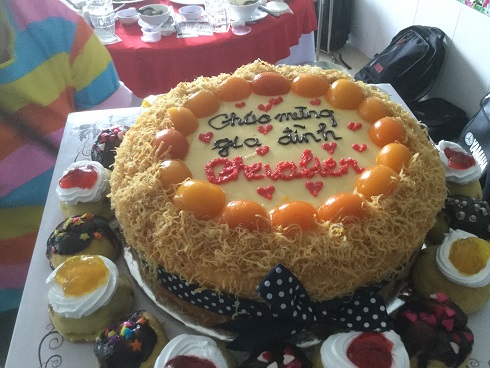 Anyone who comes to Vietnam is amazed at the traffic. Pedestrians are at the bottom of the pile, of course. Crossing a road is tricky. Saw a report of a local, crossing a street, with his bicycle. He held his bicycle, blew his whistle, and waved a cane, but then a few steps into his journey he took out a sharp meat cleaver, from the basket on his bike, and began waving it at oncoming traffic. I find a swinging, folded umbrella, or a water bottle, are handy!. I will race back to the doctors for a couple of days check-up in late November, then to the 7 Viet novices in the Philippines, on the way back to Vietnam.