Current News
Details

Published: Saturday, 03 November 2018 08:10
ATTRACTED? PERSUADED? MSC POSTERS – WHAT DO YOU THINK?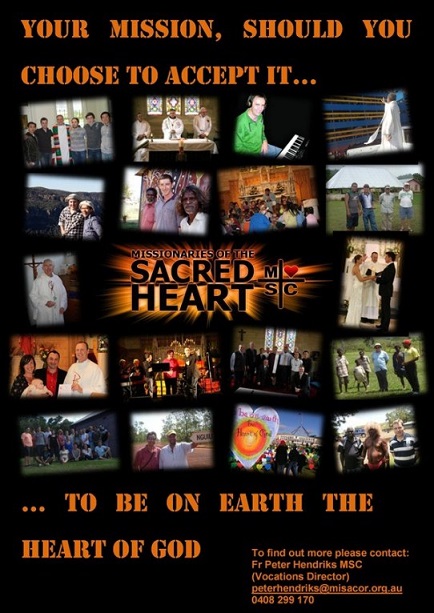 There are quite a number of MSC Posters around.
Here is a first selection.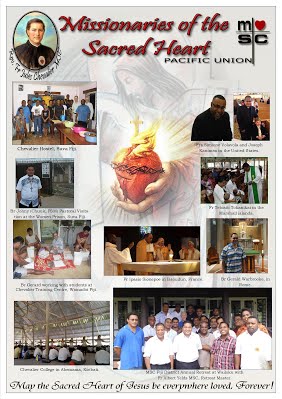 Pacific Union
One of the immediate factors to note is differing cultures. MSC ministry in a range of countries.

Philippines
And there are differing sensibilities. We have a range of responses to images of Jesus, to symbols of the Sacred Heart.
US
And, then, there is the different approach to the appeal to men who might want to join the Missionaries of the Sacred Heart.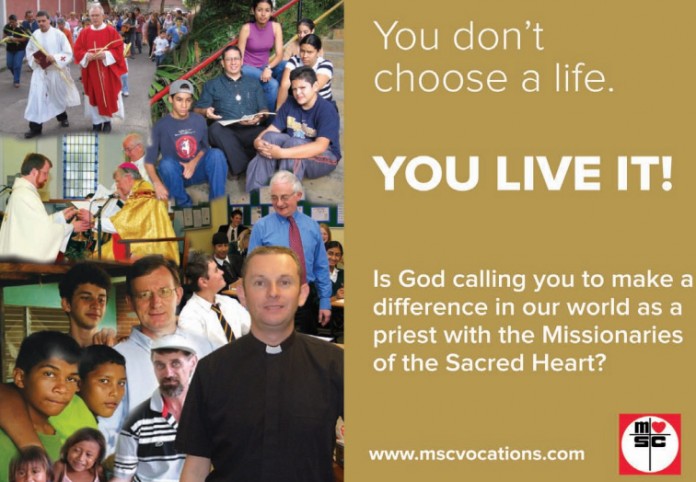 Ireland
This is just a first selection. More at a later date…