Current News
Details

Published: Thursday, 25 October 2018 22:42
THE HEART OF LIFE CENTRE - A NAME CHANGE
Fr Chris McPhee MSC, Provincial superior has written:
Recently the 'Heart of Life Spirituality Centre' after much consultation had a name change to 'Heart of Life; A Centre for Spiritual and Pastoral Formation'. The centre will continue to use and be known by the title: 'Heart of Life'. This new and extended title, we feel, more accurately reflects our MSC mission and ministry at our centre in Box Hill,

The core program at Heart of Life is Siloam: Full-time or Part-time Program for the Formation of Spiritual Directors,
Visitors to this site might be interested in this course, especially those visiting from outside Australia.
In recent years, Siloam participants have come not just locally from Australia but from PNG, Singapore, Malaysia, Vietnam, Philippines, Hong Kong, Indonesia - and some from Europe.
Siloam is a program for the formation of competent, experienced spiritual directors. The lecturers and supervisors at Heart of Life foster a discerning, contemplative approach whereby spiritual directors-in-formation become more and more attuned to the movement of God's Spirit in themselves and in their directees.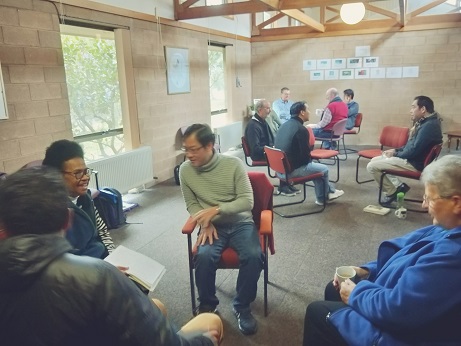 The 2018 Siloam group, discussions
The program can be taken over one year full-time or two years part-time (Mondays, approx 8.30am-5.30pm). There is generally a limit of eight participants in each program.
Students who meet the 'previous degree' and other criteria may undertake Siloam as a Graduate Diploma in Spiritual Direction through Yarra Theological Union/University of Divinity. Government Fee-Help is available (for tuition fees) to qualifying Australian citizens.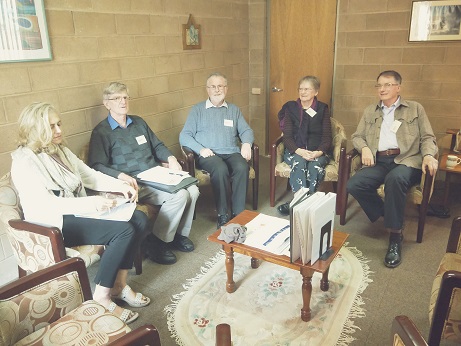 Visit from the Australian Ecumenical Council for Spiritual Direction and discussion with some staff
The Siloam program is recognised by the Australian Ecumenical Council for Spiritual Direction as meeting its standards for the formation of spiritual directors in Australia. The program's approach to formation is soundly experiential and is based on solid theological, biblical and social sciences theory and praxis. A discerning, contemplative attitude is integral to all seminars and practical work. Regular reflection, prayer time and a commitment to one's own spiritual direction are essential to the program.
Heart of Life is a work of the Missionaries of the Sacred Heart in partnership with a staff of lay and religious. The Chevalier Family members on the staff are Robyn Reynolds OLSH, Peter Malone MSC, Eucharistic celebrations, Paul Castley MSC.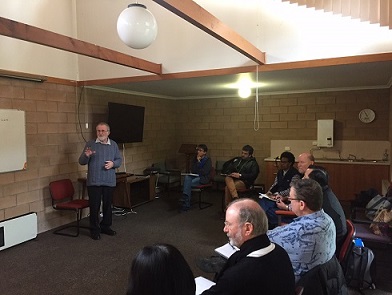 Seminars offered in Siloam:
Grace & Conversion

Spirituality of Human Life Stages A & B

Discernment

Religious Experience

The Human Experience of God

Ecological Spirituality

Professional Standards in Ministry
The history of Heart of Life, with descriptions of the programs, is available from the Centre

Contact
Heart of Life Spirituality Centre
96 Albion Road
Box Hill
Victoria 3128
AUSTRALIA
Telephone:
(+61 3) 9890 1101
Email:
This email address is being protected from spambots. You need JavaScript enabled to view it.
SILOAM full-time and part-time group 2018