Current News
Details

Published: Sunday, 21 October 2018 22:12
An Open Letter from the Provincial of the Missionaries of the Sacred Heart – Australia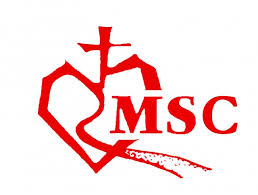 This Monday, 22 October 2018, the Prime Minister and the Parliament will offer a formal National Apology to people who have been harmed and affected by the tragedy, grief and horror of institutional child sexual abuse.
On behalf of the Province, and with contrition, I say sorry to every person who was harmed – actually or vicariously – by any person formally associated with the Missionaries of the Sacred Heart.
To the people who sought and were entitled to safety in our care, yet found danger and neglect, I say sorry.
To those who have lost their faith as a result of the behaviour of one of our members, I say sorry.
To the people who have spent many years blaming themselves for the despicable actions of one of our men, I say sorry.
I say sorry because we did not take the responsibility when it was our duty to do so.
We now live in a post-Royal Commission Australia. We, the Missionaries of the Sacred Heart, thank the Commission for its diligence and determination. The Commission's findings have shone a welcomed and necessary light on us. Through this tragedy our awareness, our understanding and our compassion challenges all of us to a commitment that this tragedy may never recur.
As a Missionary of the Sacred Heart and leader of this Province, I am personally saddened and ashamed of our past history with regard to this issue, and of the failure of the Institutional Church to which I have dedicated my life.
I hereby commit to ensure that the human and systemic failures of the past that have enabled child sexual abuse in our Province to occur, are resolved; permanently and irreversibly. I am determined the Province will learn from its past and use that learning to be a leading exponent of child-safe practice across our Province, becoming the safe institution we were commissioned to be, and always should be: To be men whose mission is to be on earth the Heart of God.
Humbly yours, in His Heart,
Chris R McPhee msc
Provincial - MSC Australia
Friday, 19 October 2018