Current News
Details

Published: Thursday, 11 October 2018 22:37
POPE PAUL VI AND ARCHBISHOP OSCAR ROMERO TO BE DECLARED SAINTS THIS WEEKEND
The Vatican announced that Pope Paul VI and Archbishop Oscar Romero would be canonized following the recognition of a second miracle through their intercession. The canonizations will take place during the 2018 Synod of Bishops on the topic of young people, the faith and vocational discernment, which is set to take place Oct. 3-28, 2018.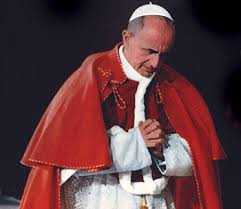 Born Giovanni Montini in 1897 in the town of Concesio, Italy, the future Pope Paul VI was ordained a priest at the age of 22. He served as Archbishop of Milan prior to his election as Bishop of Rome in 1963.
As pope, he oversaw much of the Second Vatican Council, which had been opened by Pope St. John XXIII, and in 1969 promulgated a new Roman Missal. He died in 1978, and was beatified by Pope Francis Oct. 19, 2014.
Apart from his role in the council, Paul VI is most widely known for his encyclical Humanae Vitae, which was published in 1968. He also published significant documents on justice, Popolorum Progressio, and on evangelization, Evangelii Nuntiandi (documents which would have inspired Oscar Romero.
Both miracles attributed to Paul VI's intercession involve the healing of an unborn child.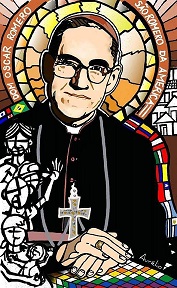 Bl. Oscar Romero, who was beatified by Pope Francis May 23, 2015, in El Salvador, was the archbishop of the nation's capital city of San Salvador. He was shot while celebrating Mass March 24, 1980, during the birth of a civil war between leftist guerrilla forces and the dictatorial government of the right.
An outspoken critic of the violence and injustices being committed at the time, Romero was declared a martyr who was killed in hatred of the faith for his vocal defence of human rights.