Current News
Details

Published: Wednesday, 10 October 2018 22:27
A CHAPLAIN'S MINISTRY. MICHAEL SIMS MSC. LITTLE SISTERS OF THE POOR, NORTHCOTE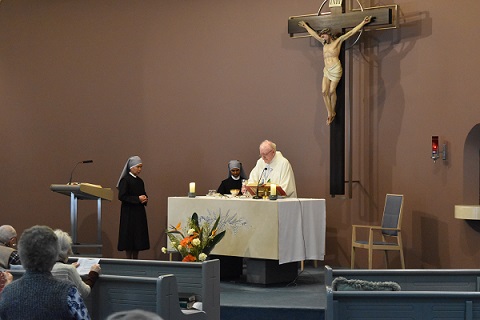 Michael Sims MSC has been chaplain at the Little Sisters of the Poor Home in Northcote, in Melbourne.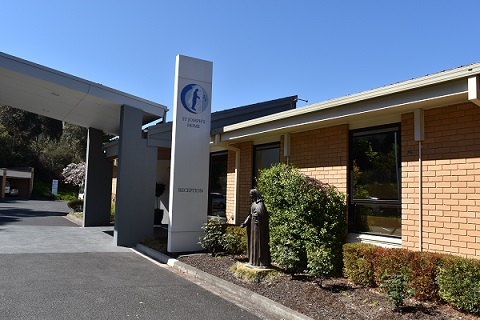 Entry and statue of foundress Jeanne Jugan.
Michael is orginally from Melbourne, made his first vows on February 26th 1958, completed his studies at the Sacred Heart Monastery, Croydon, Victoria, and was ordained on July 25th 1964. After a short time at Daramalan College and St Mary's Towers, Douglas Park, he spent most of his ministry in the Northern Territory and in Eastern Papua, much of it on Rossel Island. Since his return, he has worked in Willoughby and Douglas Park. In 2012, he became chaplain at the Little Sisters of the Poor, Northcote.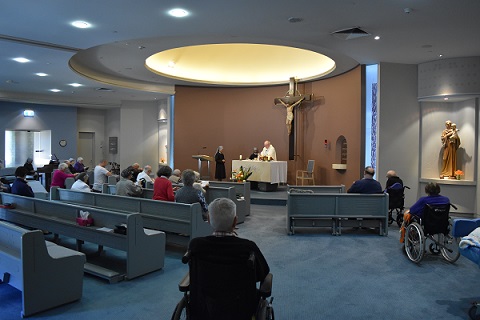 Some years ago he asked about other MSC chaplains and the sisters have delved into their archives and noted that there were MSC chaplains from 1937-1975. The students from Croydon used to go to Northcote to help - something that was revived in recent years.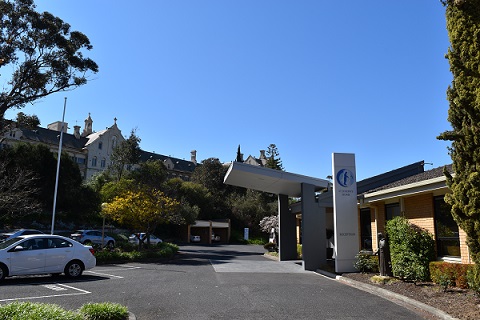 The old building on the hill
The chaplains have been:

1937-1938, Fr Edward Sheedy MSC
1939-1940, Fr Owen McDermott MSC
1941, Fr Ernest McFarlane MSC
1942-1948, Fr Cornelius Troy MSC
1949-1951, Fr Francis Xavier Bryant MSC
1952-1975, Fr Michael Durkin MSC
2012 - Fr Michael Sims MSC