Current News
Details

Published: Thursday, 27 September 2018 22:20
DELVING A MOMENT INTO THE MSC ARCHIVES: FATHERS LEO DALTON, CORNELIUS TROY.
Long-term and the anniversaries of death offer an opportunity to look back at the lives of significant MSC. 60th Anniversaries of deaths.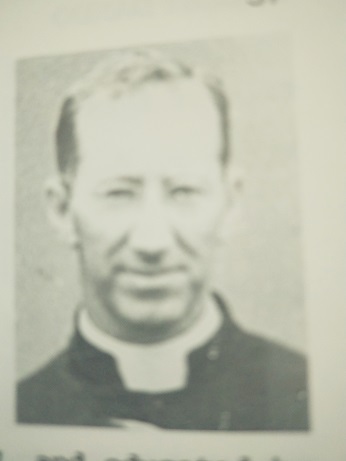 September 30th
Leo Dalton MSC, 1904-1958. Profession, 1925, ordination 1930. Died 30 September 1958.
Leo Dalton was born at Manila, New South Wales. There was variety in his priestly ministry, parish work, the preaching of missions and retreats, radio broadcasting on the ABC, writing of booklets and articles for the press, editorial work for the Annals.
He was considered to have a singularly gifted mind, with cultural attainments in art, literature and music – and, it is said, a magnificent voice which would hold enthralled all who heard him in churches, lecture halls and over the air. His theological and philosophical interests linked him to Dr Frank Sheed, originally from Randwick parish, the founder of the Catholic Evidence Guild in Sydney. Leo Dalton often spoke on the Guild's platform in the Sydney domain. One of his booklets was called "calling all non-Catholics".
After his death, the chairman of the ABC came to Kensington to offer his sympathy personally and to return some tapes. He said "we could never get enough of Leo Dalton".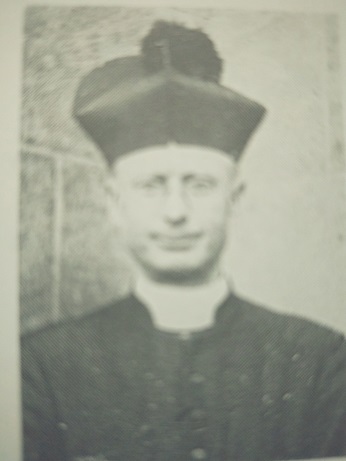 September 26th
Cornelius Troy MSC, 1881-1958. Profession, 1906. Ordination 1912. Died 26th September 1958.
Cornelius Troy was born at Colac, Victoria, and studied at St Patrick's College, Ballarat, strong in football and athletics. He entered the MSC at the age of 23. He was priest-in-charge at Coogee Parish, then prefect of students at Douglas Park. After World War I it was necessary to send to Australian priest to the Rabaul Mission. Father Troy volunteered and remained there until ill-health forced him to return home in 1922. Back at Douglas Park, he was assistant novice master, assisting the prefect in the apostolic school. He was novice master, 1929 to 1933.
After this he served in several MSC parishes, Randwick, Hindmarsh, Coogee and Moonah.
In 1958, on supply in the parish of Carlton, New South Wales, and out on a daily walk, he suffered a fatal heart attack. He sat on a low brick fence on the street, slumped forward and died – dying on the job of ministry service.
Drawing on Jim Littleton's writing on MSC, Brotherhood in Mission, Deceased Missionaries of the Sacred Part, Australia, 1882-1991. With thanks.