Current News
Details

Published: Friday, 14 September 2018 22:26
PHOTO MEMENTOS OF ORDINATION AND THANKSGIVING MASS, FR KHOI NGUYEN MSC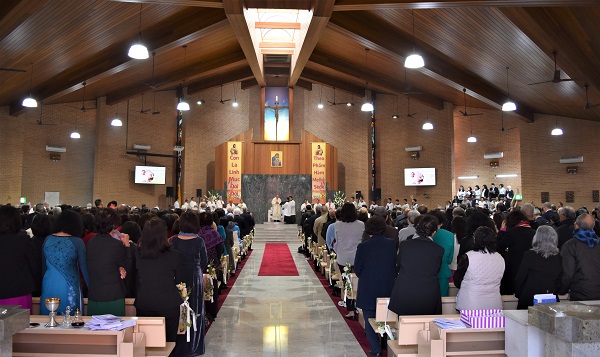 Photo mementos of a joyful weekend. For the record.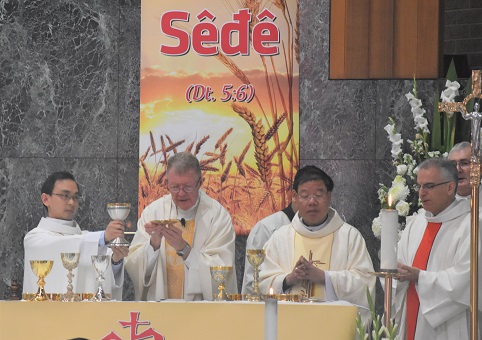 We continue to celebrate the ordination of Khoi Doan Nguyen last Saturday by Bishop Terry Brady at Our Lady of Mt Carmel Church, Bonnyrigg, attended by family, MSC confreres, members of the Chevalier Family and friends.
His Mass of Thanksgiving was celebrated at Our Lady of the Rosary Church, Kensington, where he has been ministering as deacon. Later on Sunday, he celebrated a Mass of Thanksgiving with the Vietnamese community.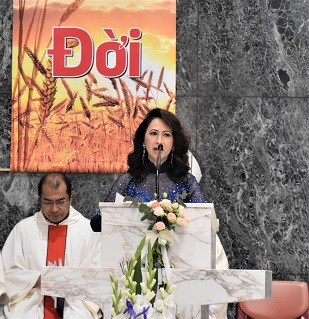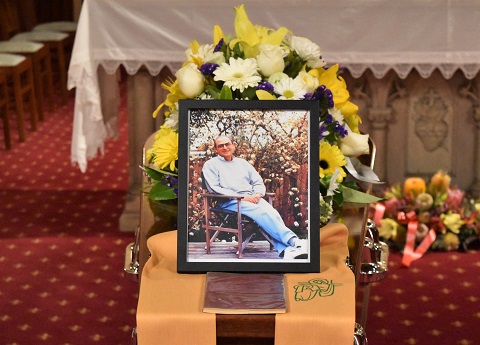 Readings, Khoi's sisters.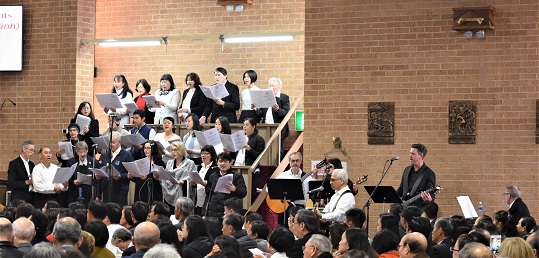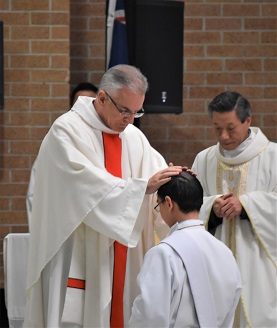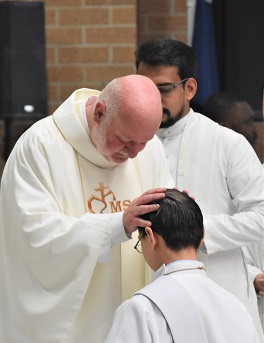 Laying on of hands: Chris McPhee, Provincial Superior; Terry Bowman, parish priest, Blackburn, with whom Khoi will work next year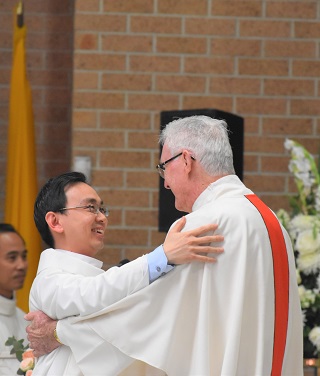 Frank Dineen, Khoi's formation director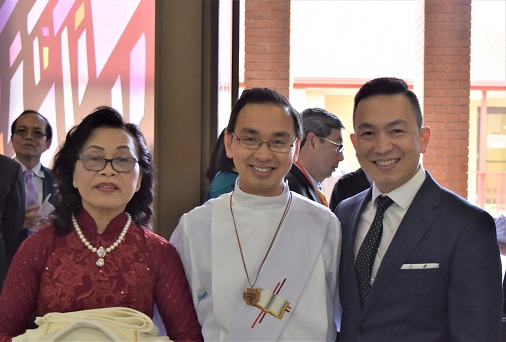 Family
Then, at Kensington